Thanks MilesAhead and ThrashZone.
I have not installed or used and themes knowingly. It does not matter what file or program I using, I get the same screen issue.
Here is a Snip Tool capture of the full screen.. I hope someone can find a fix.
Every day I seem to encounter a new issue with Win 7! Now my Start Menu is blank?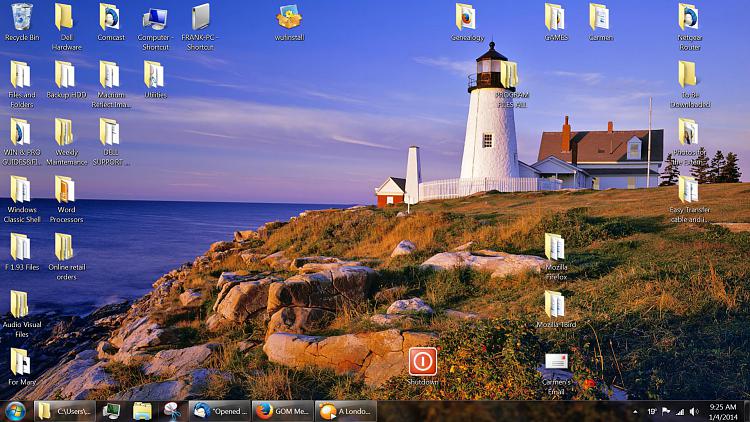 Mary