Your question rekindled an interest in comparing directories in Windows 7.
I looked around some more and previously I've used Treesize, DiskSorter. the Disk Analyzer that comes with SlimCleaner, WinDirStat and probably a few others as well.
WinMerge
is new to me.
Screenshots
I've just tried copying a directory and deleting two files from inside two folders to see what would happen.
After some fiddling about with the options and view settings here are the results I get when I compare those two near identical directories.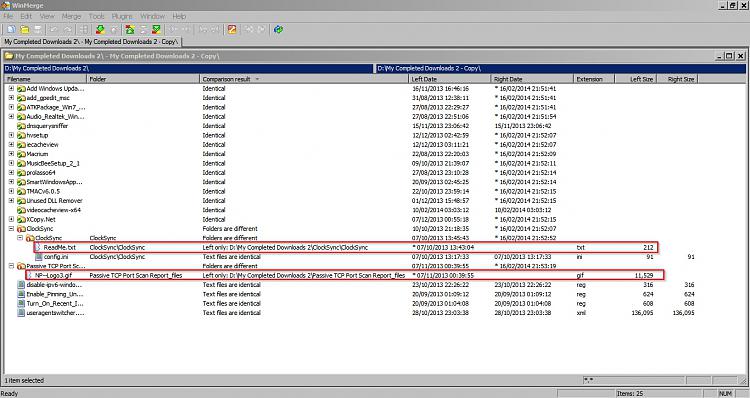 It clearly shows that the files
readme.txt
in the
ClockSync
folder and
NP--Logo3.gif
in the
Passive TCP PortScanner
folder are missing from the second directory (My Completed Download 2 - Copy) but exist in the original directory (My Completed Downloads 2).
Okay so it's not displaying folder sizes but that doesn't matter as the contents have been compared for differences!
WinMerge is free to download and use.