I tried merging the first item you uploaded and needed to take ownership of:
HKEY_LOCAL_MACHINE\SYSTEM\CurrentControlSet\Enum
in order to make the change.
This was for test purposes only and I've deleted the registry key and sub-keys that were imported.
Then restore default permissions.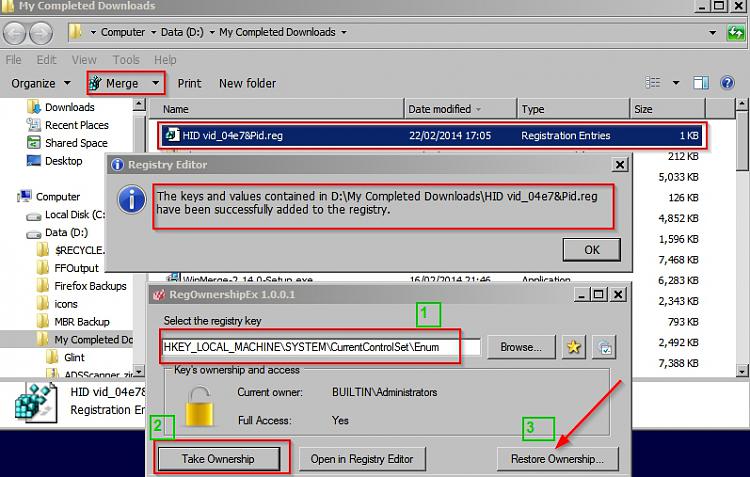 The method used:
I used the RegOwnership utility from
WinAero: Downloads / Software / RegOwnershipEx
Make sure that you select the correct download link! Also network sendRefererHeader needs to be enabled in your browser for this download to work. (If you've disabled it previously).
Extract the files to somewhere handy then inside the folder containing the extracted files look for:
Reg Ownership\Windows 7\x86\RegOwnershipEx.exe (for your 32bit machine) - or x64 folder for 64 bit machines.
Run the program - browse to
HKEY_LOCAL_MACHINE\SYSTEM\CurrentControlSet\Enum
then use steps 1 & 2 as shown in the screenshot.
Locate your two reg files and merge them.
Lastly restore ownership of the key (Step 3 in the screenshot) then exit the program.