The power switch connector on the mobo is a header that has your power switch, HDD LED, and reset switch connectors from the front panel attached to it. It looks like this:
Wired up, it looks like this: (The red and black twisted pair is for your case speaker.)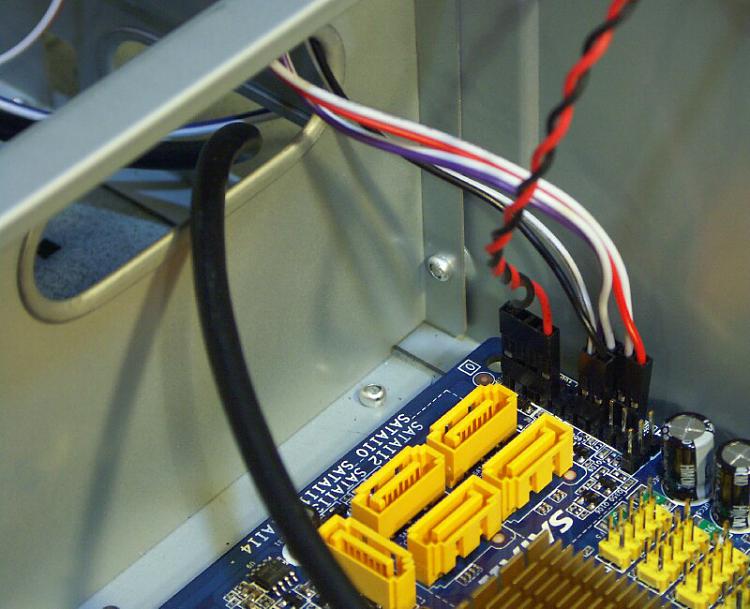 They are pretty much all wired in the same way. In your mobo manual you'll probably see a picture that looks like this:
Have a look inside your case and try to find the header. It's usually on the front side of the board toward the front side of the case, or along the side of the board. Most of them are toward the front of the case. Make sure that the power switch connection is securely plugged in.