Welcome to the Seven Forums.
Let's start with what I see for a "good" entry shown in Autoruns and the registry:
The important part of the first screenshot shown below is at the very the bottom - the path to winmail.exe. That is the exe that the registry says should be on the hard drive. Since Autoruns found that exe, it showed the line in Autoruns as okay.
For whatever reason, Autoruns thinks that there should be a program named
start
; but when Autoruns cannot find
start
on the hard drive, it marks that row in yellow and declares
File not found
.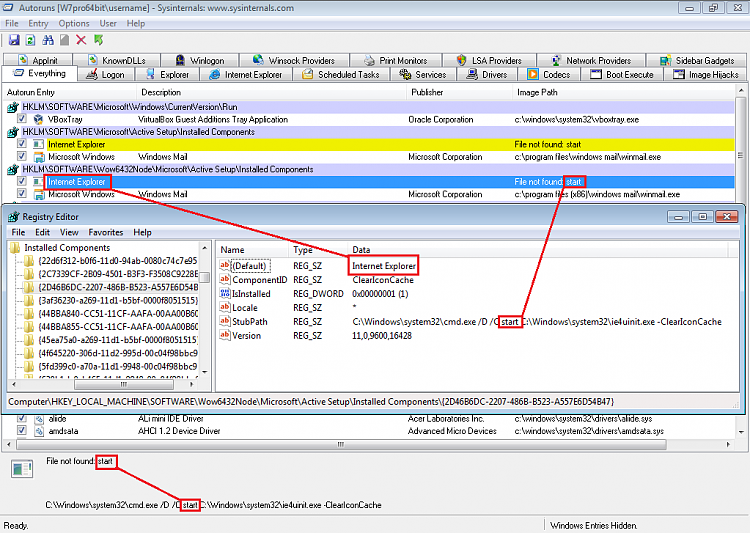 C:\Windows\system32\cmd.exe and C:\Windows\system32\ie4uinit.exe are clearly present on the hard drive.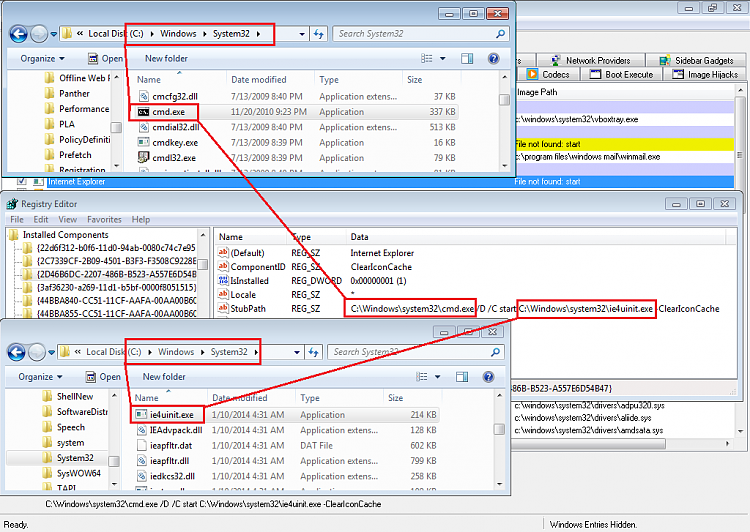 If you do not find ie4uinit.exe in the location shown above, please run:
SFC /SCANNOW Command - System File Checker
ie4uinit.exe is one of the files that SFC replaces when it can.
If you are seeing something different that what those screenshots show, please post a screenshot of what you see. The info about
MS Paint in this post
might help. At the bottom of that post about using MS Paint is a link that details how to upload screenshot files to this forum.