Alright well so far I ran startup repair several times with no success, startup repair cannot fix my problem.
Here are the results. But first, I'm thinking maybe something is messed up with my partitions, I can't remember what they are supposed to look like. Sda1,2 and 4 are ntfs, 1 is system, 2 is OS, and 4 is recovery. sda3 is extended with sda5 as ext4 and sda6 as linux swap. I think I used to be able to boot windows from sda1.
first try sda1 - No Logo "Starting Windows" and nothing happens
sda1 - Launce startup repair, with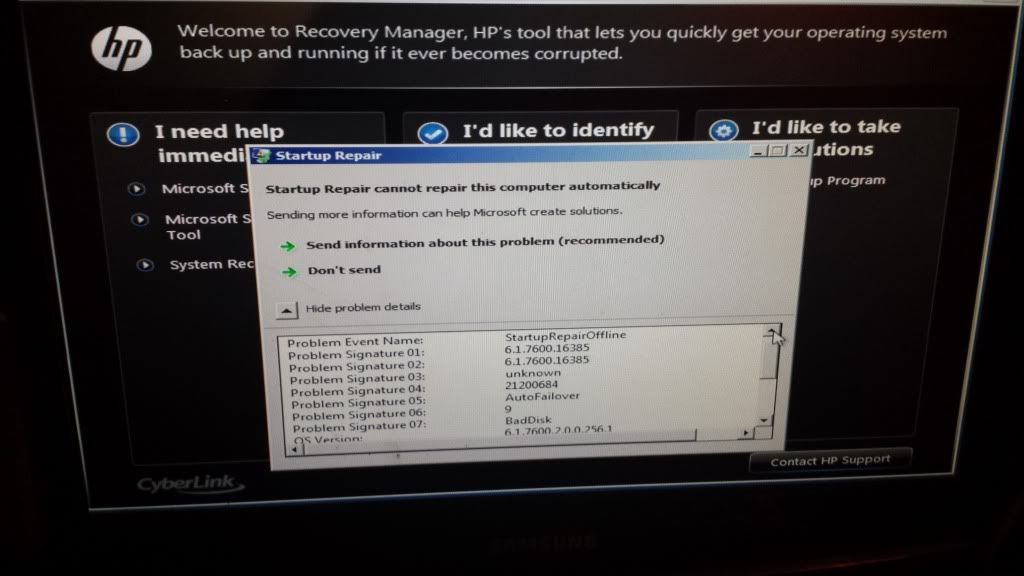 And then when I try to send results it tells me to send additional info: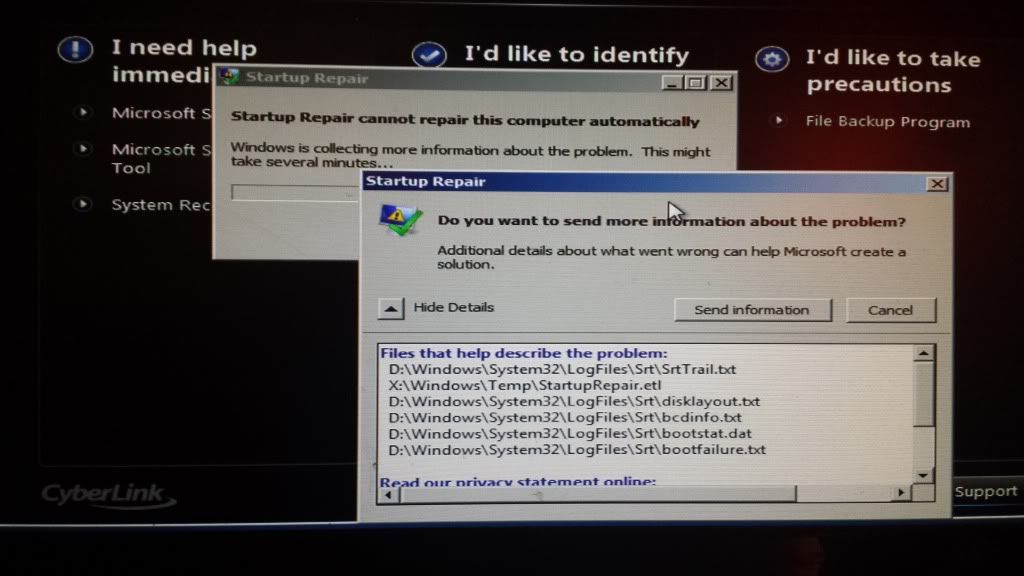 Try sda1 again - No Logo screen
sda1 again - same startup repair
sda1 - No logo screen
sda1 - same startup repair
Then I tried sda2 which did no logo
then again sda2 gives me options to try safe mode etc, try safe mode and then black screen
Then I tried sda4 which is the recovery, and I ran startup repair from there and I get different codes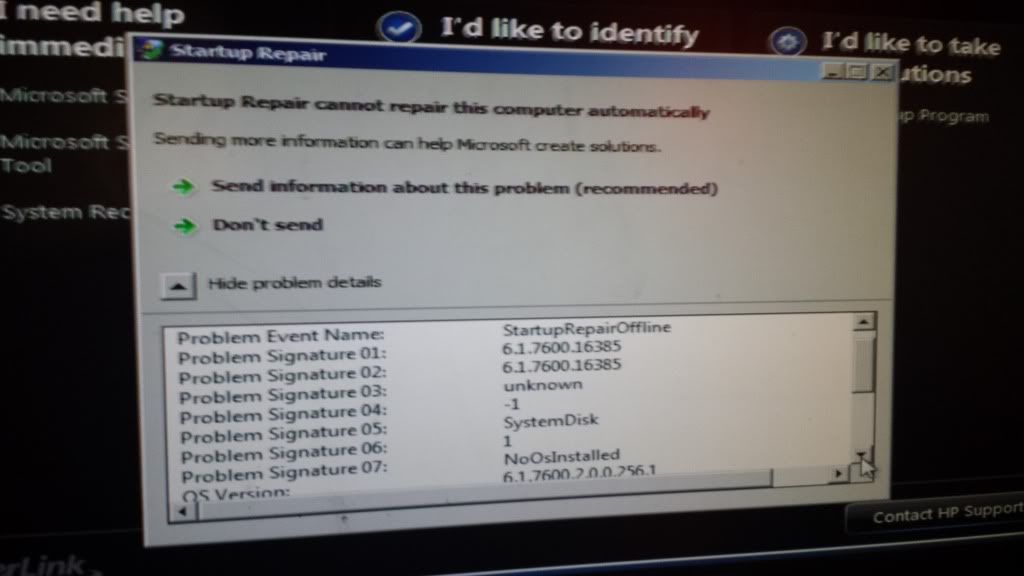 Tried it again and got the same thing.
Going to go try System Restore again, I know its not gonna work but I cant remember what happens, I'll post results and then look at your links.
Also I think I did some kind of windows backup to an external hd, I don't know what the deal is though, just a bunch of zip files and some other weird stuff. Is there anyway to try and use that?