evga supports what Addram says:
download notes
Control Panel > Programs and Features
Uninstall All Nvidia items listed below
3D Vision Control Driver
3D Vision Driver
Graphics Driver
HD Audio Driver
PhysX
Nvidia Update

Do NOT uninstall anything other than those are listed. There are Nvidia chipset drivers that might also appear in the list.
Then follow this tutorial:
Drivers - Clean Left over Files after Uninstalling
Download the 335.23 WHQL driver on the evga
download notes
link above.
Restart your machine.
Install the 335.23 WHQL driver
Select Custom (Advanced) install.
Follow these settings: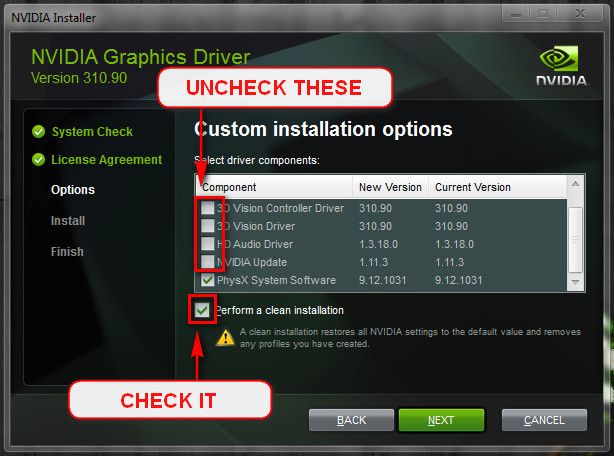 the example image shows different version numbers - don't worry about that.
edit: Stay out of the registry for now, try to correct the issue using "best practices" methods.