SOLVED. THANK YOU VERY MUCH!

I tried deleting these account folders, but to no avail.
I kept the documents in my previous accounts before deleting them. It has no use now. Other documents were easily deleted, except for that GOOGLE DRIVE folder.

Whenever I try, this always happens: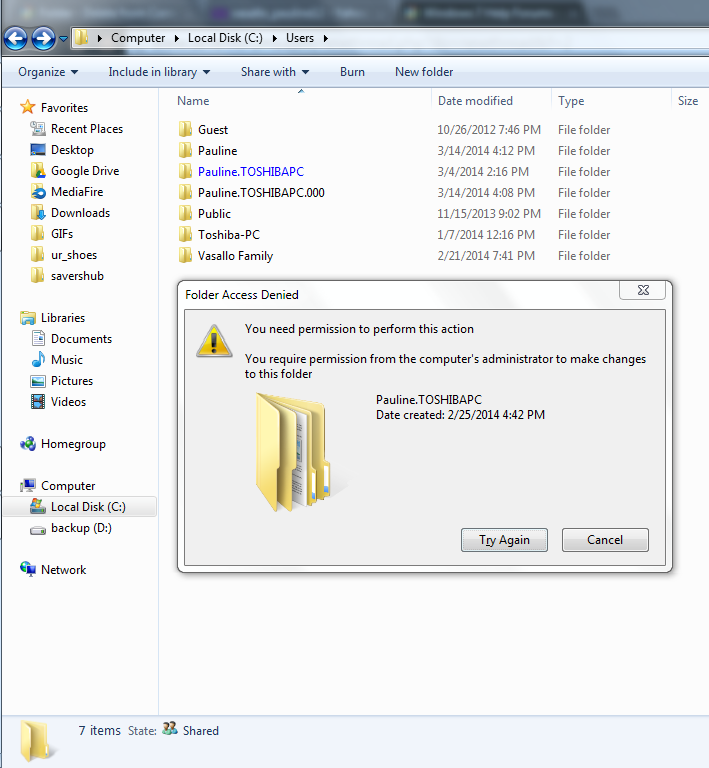 I am using the administrator's account, but I still get the message all over again!

I tried deleting the subfolders of GOOGLE DRIVE, but: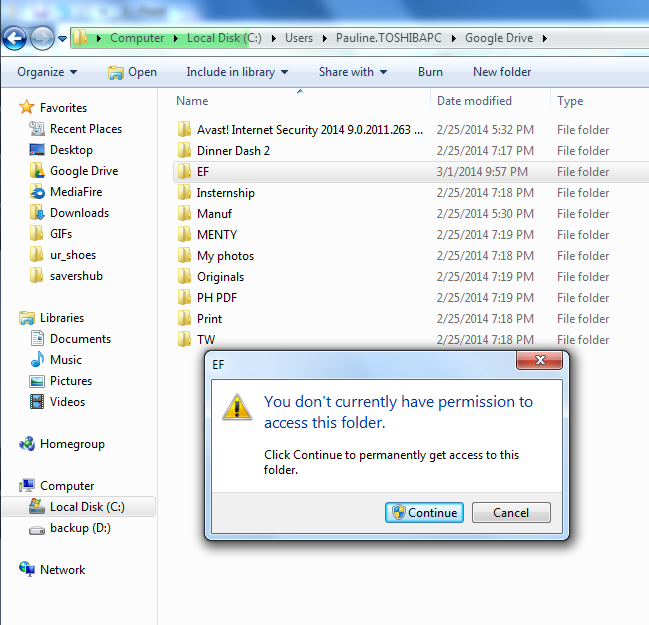 EVERYTIME!
I also used
this
method but look:
"Access is denied."
Sometimes, I also get these messages:
I guess that "S-1-5.." is the deleted account.
I have no idea what to do now.
Help me please?

Thank you for those who will!