craigmh:
There should not be a Download folder in your All Programs list. Open the All programs list & locate the folder, Right Click on it & select Delete from the list.
If you have Downloads set up as I have shown above then you will have Downloads selectable directly by just clicking on the Start Button.
There should be a Download Folder shown in your Favourites list. Click on your User Name, that is, the one at the top of the Start list & this will open a list of folders & Downloads should be one of them. See the attached screen shot.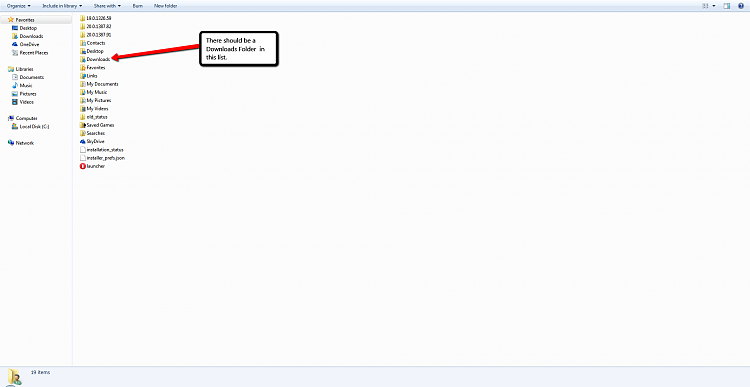 Normally you only use the Downloads Folder for programs etc. that you download from the internet via your browser. Once you have installed any such programs you can delete them from the downloads folder.
If you have downloaded a PDF reference file that you wish to keep then set up a new Folder in your Documents Library, naming what you like, & copy the PDF from the Download folder into your new folder. Then delete the old one from the Downloads folder.
I hope this helps you. If you need further help please post back again.