The simplest way to resolve this is to go with Windows 8.1
Install Classic Shell or Stardock's Start8.
Set it up so it boot's to the Desktop.
Disable all hot corners and you basically can not tell the difference between Windows 7 and Windows 8.
Take it one step further and completely disable UAC then you can' use any of the Metro/Modern Apps, including the Store.
This is what I've done and the only way I can get to the Metro Desktop is via Windows key + C. I never see it. Windows 8 runs great and is rock solid.
I've even switched back to the Quick Launch bar and use Windows 7 Gadgets.
This is my Windows 8.1 Update 1 Desktop now: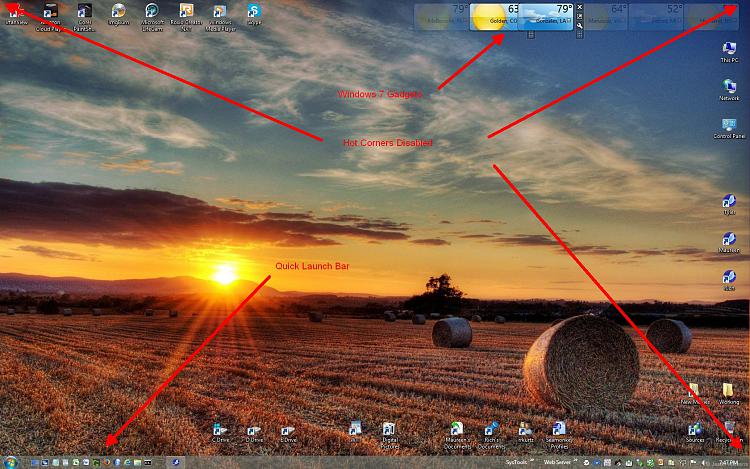 I got Windows 8 when I ordered a new Lenoveo IdeaCenter K450. I wanted a good, fast system
Got a Intel 4th Gen 3.4Ghz Quad Core I7.
16GB ram
2 TB 7200RPM hard drive
Installed a 250GB Samsung SSD
It's a EFI/GPT system
System is very fast.