As the title says.
I'm a fairly advanced computer/hardware user. Advanced enough to get myself into a whole lot of trouble if I'm not careful LOL. This is a first for me. I'm trying to build a quad-boot machine (don't ask) (W8.1/XP - HDD-0 & W7/CentOS HDD-2) Putting 8.1 & XP on HDD-0 was easy enough and straight forward.
I then threw an old 80gb WD raptor drive in and put W7x64 SP1 on it yesterday. Did my updates, etc. I assumed that the 80GB drive could be partitioned down to 2x 40GB and I could throw CentOS on the Partition2 of HDD2 easily... Except when I went into W7 this morning (Computer Management) to shrink down the volume I'm seeing something funky.
When I go to folder options and "view hidden folders and files" then open up C drive and Ctrl+A, Right click and choose properties I get: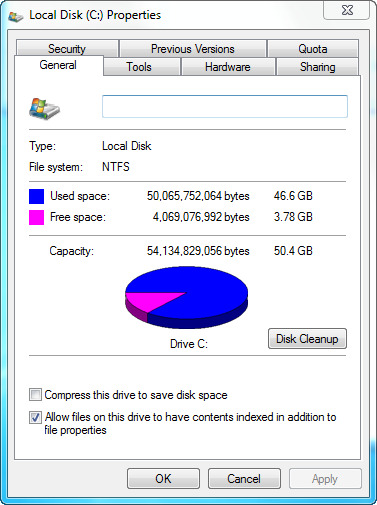 and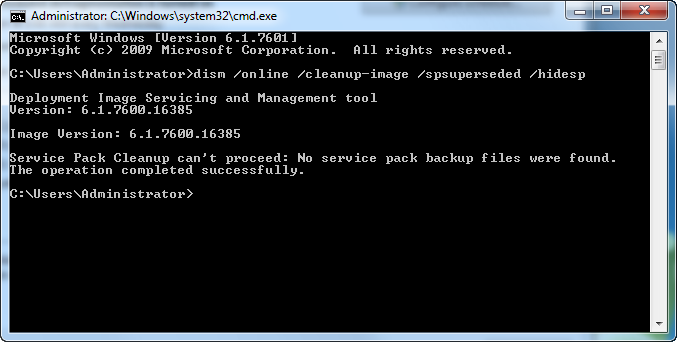 So what's going on... or what am I missing???
I know the easy solution would be to format the drive, partition first and then install W7 and CentOS onto each partition - but I am curious and can't let this go...
Thanks for any help - I just want to find where and what the data is on the drive that's hidden somewhere. It's just the bare OS, I've gone into Add/Remove Windows Components and removed pretty much everything I can that I don't need so it would be a very stripped down bare OS...
Thanks