Partition Wizard showed all his partitions in tact. That's why it refused to rewrite since it was already existing. I just confirmed it by zeroing only the MBR code in the first sector and then running PW.
The main Screen of Partition Wizard showed all the partitions and just as in the case of OP, the partition table cannot be rewritten (since it is already present) after running the Quick Scan, selecting the partitions and hitting Finish. There was no Pending Operation that could be applied.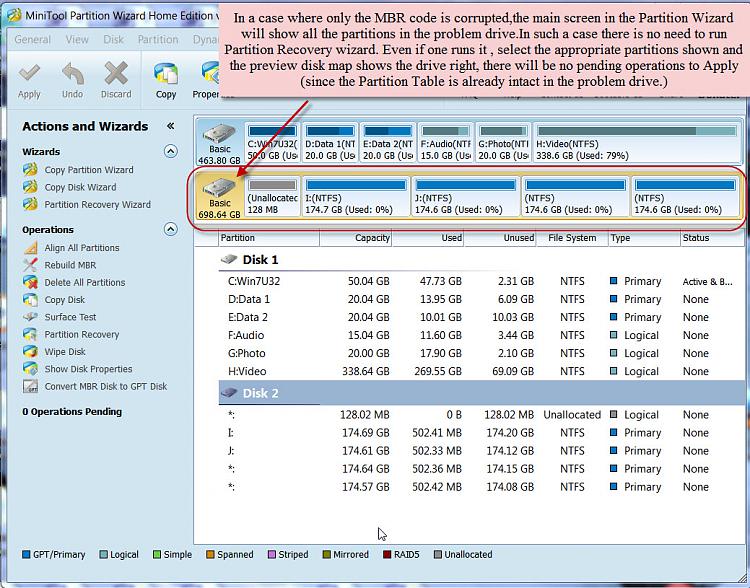 If the OP now confirms that the main screen of PW shows his drive as it would normally show with all partitions, then it is only the MBR which has to be fixed - which PW was unable to.
So ,IMO, the OP should go ahead with bootrec.exe /fixmbr.
How To Restore The Master Boot Record | AVG Forums
Windows Vista/7
1. Follow
this MS knowledge base article
.
2.
Instead
of using plain
Bootrec.exe
command as described in
step 7
of the above linked MS article, type this:
bootrec.exe /fixmbr
(This will only rewrite the MBR code leaving the existing partition table intact)
3. Press
Enter
.
4. Restart the computer.
or create the AVG rescue CD and follow the procedure in the referenced article in the AVG Forum.