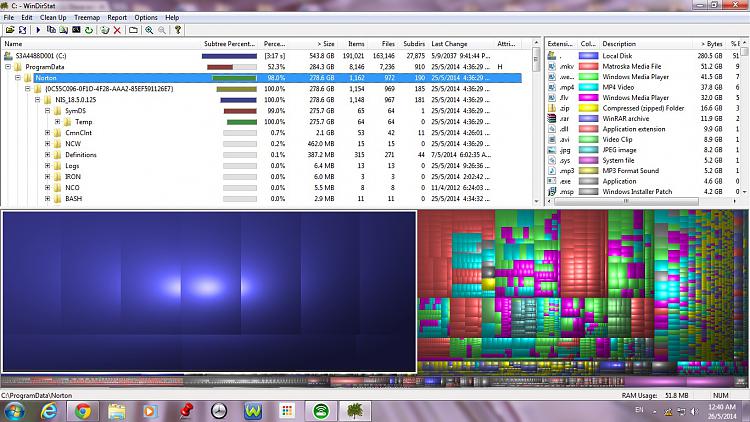 We are getting close to the culprit thanks to WinDirStat. Why did Norton did this during defrag. (I have an expired Norton Internet Security test version that comes pre-installed in laptop that I haven't bothered to delete due to laziness. Now it's biting me in the arse.)
So what move should I take now? Delete the expired Norton Internet Security (hopefully the file will dissappear) or get into it deeper. How do one access ProgramData anyway?
Meanwhile, searching for clues over Norton as well.