Quote:
You can wait to hear their reasoning but the System flag should be there just like the Active flag as these are not normally also hidden, unless it some special hidden partition type I've not seen.
Simple hiding will also hide the "System" flag. Here is a screenshot i taken after hiding the "System reserved" partition using "Partition Wizard". I re-sized the partition to replicate original condition.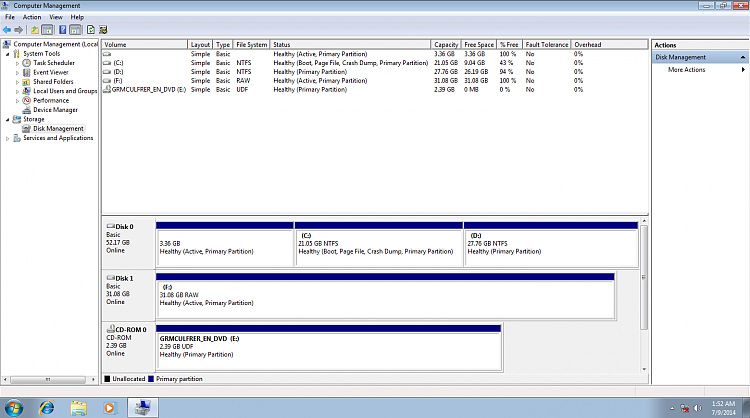 Note that "Disk Management" treats the partition as some kind of alien volume - no identified file system, no volume label and no info about free space ( or misreported as 100% free ).
As Greg said, first set "C" as the active partition and then run "Startup Repair" to create necessary boot critical files on "C". Although it is not a bad idea to have a separate "WinRE" partition, i would recommend removing it and adding space to "C". Every MB is precious in case of solid state drives. "Startup Repair" may be needed to run one more time to fix the possible volume GUID change after a resize operation. Once "7" is up and running properly, use "EasyBCD" to add "8" to the boot menu.
Btw, make sure to disconnect the slave HDD during the operations.