Hi Yard Dog and Gregrocker,
Okay...here's some of my results from yesterday. I was able to boot into safe mode and access the internet; not sure why it wasn't working before.
1. RAM Test - nothing (did 7 passes...wow that takes awhile)\
2. SDD Check - used windows disk check and it didn't find anything
3. Checked SSD cables and they seemed to be attached
4. CPU temps: no problems
5. Scanned using Malwarebytes - found about 15 threats. See attached txt file.
6. Did a clean boot (I think). I followed the guide
7. Typed "solutions" - nothing of note
8.System Restore - didn't work
9.
Enable hardware auto-updatin
g - I tried doing this but I couldn't find how to do it in safe mode. It seems like you can't do this. Admittedly I'm not very good about updating W7; I don't use automatic updates.
10. SFC - didn't show anything
11. Event Viewer: I'm not exactly sure what to look for but posting a screen shot of when the problems started.
12. Performance Log (WEI): I did not see this in Computer-Properties. Perhaps I can't access it in safe mode.
I think that is most of it. Th
MBAM.txt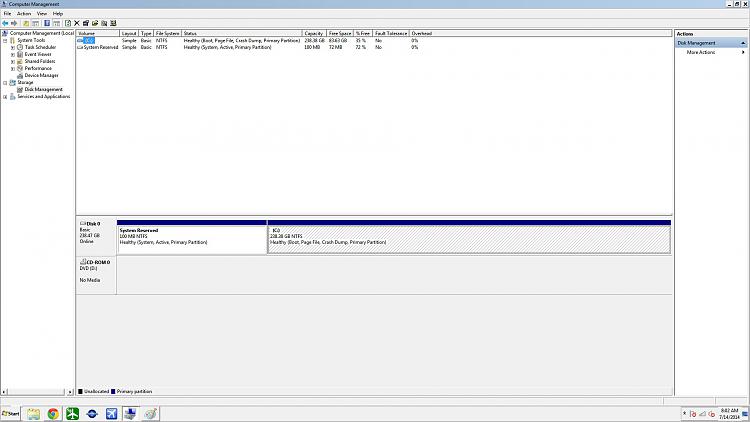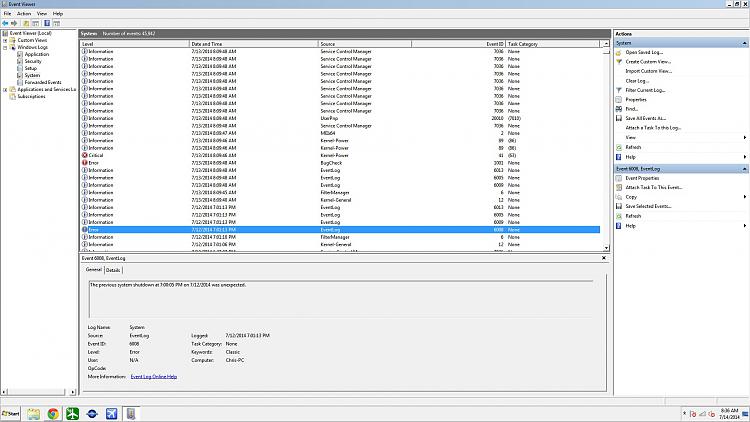 anks for taking a look. I'm off to work and won't be able to do anything until this evening.
Cheers!