Hi Brink...when I bought this used unit 8 months ago , it never dawned on me that seller might install OS illegally(This was the first time I ever bought anything used).
Despite seller's assurance now that it's installation and activation are legal, I am not really interested to find out for sure as I have no intention to spend more than $100.00 for a retail W7 to install on an old unit whose life expectancy is undetermined. One responder claims it is at least 6 yrs. old.
I presented a simple problem and responders turned it into a cyber lynching frenzy. Genuine or not, I will never again allow myself to be subjected to such attack. If you think I should be kicked out of W7, feel free to do so.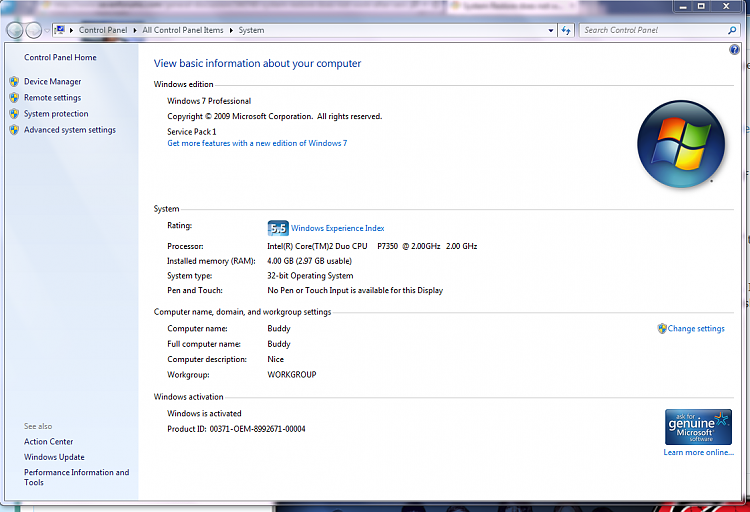 This is my last post on this OS status matter.
In case this is my last visit to W7 forum, let me remind everybody that my 7 yr. old HP (bought new with OEM Vista) had identical SR problems at least twice, had BSOD's and crushings and start failures several times(all due to Trojans). Just to iterate these things happen to any PC, legal or not.