I am, or rather my friend who I set this up for, is running windows 7 sp 1 on a MacBook Pro, circa 2008/9. It's been running great until he lent the system to a friend who immediately got Monkey-Pak virus into it.
I managed to clear it out, but now I can't get MalwareBytes 2.x running, it gives me some kind of c++ error. I've reinstalled all of the run times all the way back to the 2005 version, but this may be a virus that targets that program and makes it fail to run.
The program actually starts, it's just when you try to run a scan or update the database when I get this error: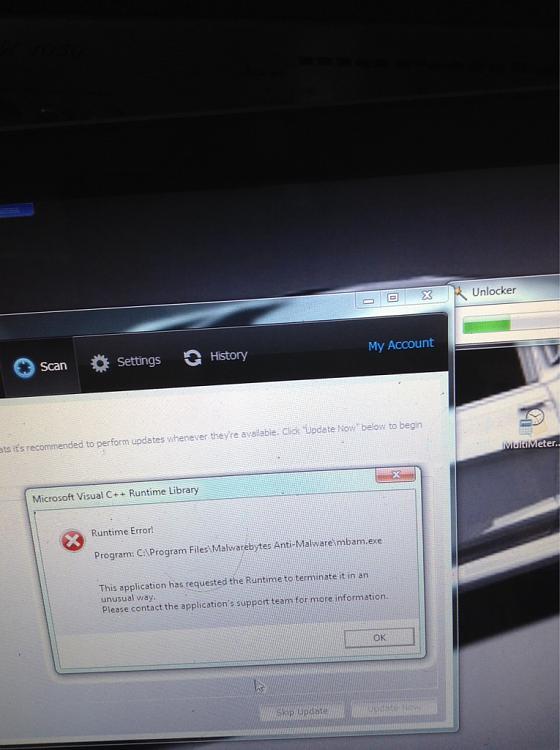 Any ideas?