I have one big partition, with 1GB of unallocated space in the front, and back of the partition as seen here: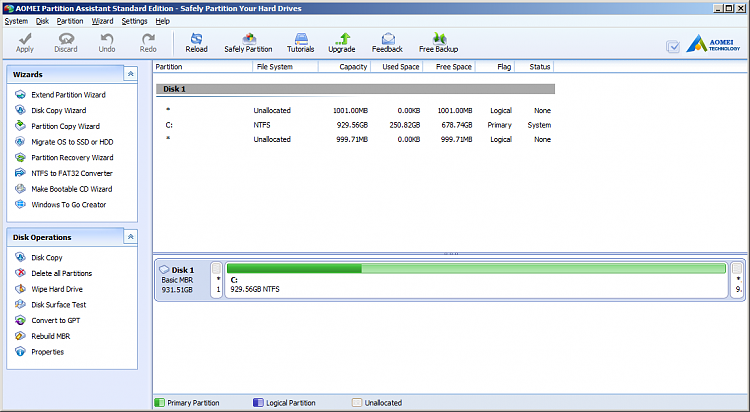 Now, will extending both from the front and back corrupt the boot/legality of my Windows 7?
Will it cause some other problems?
In the program seen above, I need to move the partition, to fill the unallocated space, will moving partition screw something up?
Would it be better to do it from a Live CD on a USB Flash Drive?
I'm very careful with my data.