its a bug. i believe its left over legacy crap.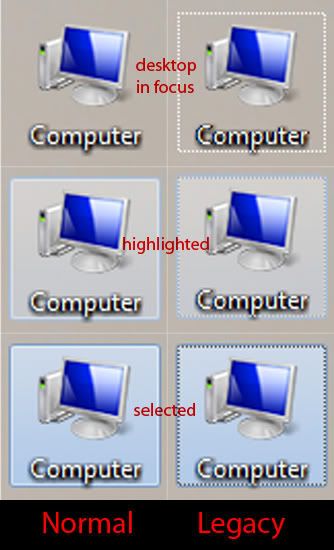 if you want it to go back to normal you can
- log off and log back in.
- kill explorer.exe and restart it.
- restart comp.
how to recreate the problem.
-open a window
-hit "show desktop"
-active 3d flip
- "show desktop" from 3d flip
- bam, ugly dotted lines.

think thats quirky?
Try going to "Uninstall or change a program" from "My Computer"
Then open "Uninstall or change a program" from the "Control Panel"
Compare the two.
notice something wrong with one of the windows?
Thats right an useless "Show preview panel" from the "My Computer" shortcut.
its mindblowing. "MS Windows, expect the unexpected." not in a good way.