You can try these settings: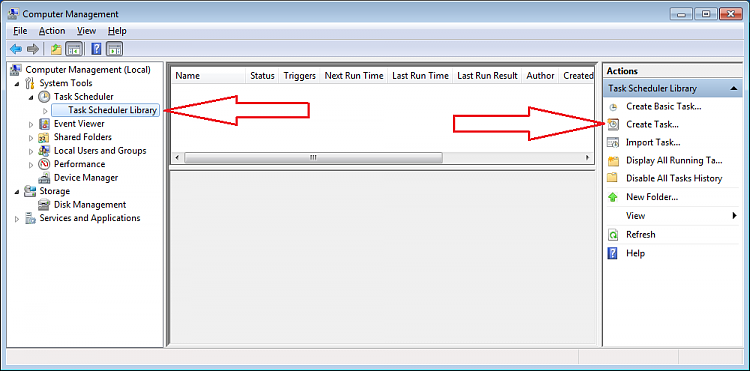 Since this type of restart can be canceled via...
shutdown -a
...it might be best to select a duration of
Indefinitely
.
The default setting of
1 day
might be just as practical;
as I doubt that anyone would cancel the restart 24 times.
But if they did, the task would not try a 25th time...
...if a setting of
1 day
is used; hence, my picking
Indefinitely
.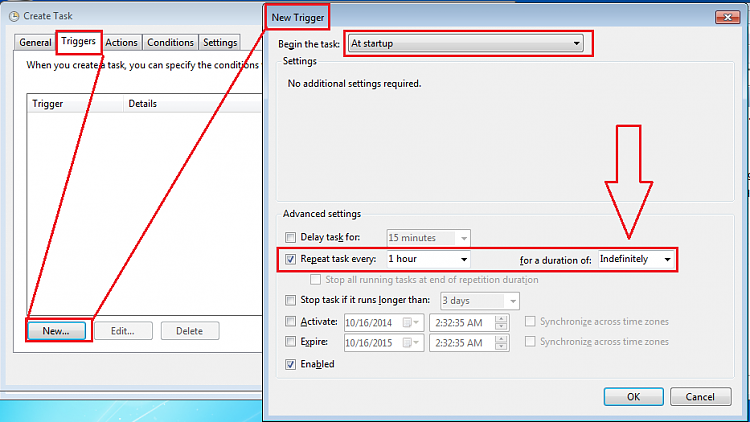 It does not matter if the switches are upper case letters:
/R /F /T 120
You can select a time longer than two minutes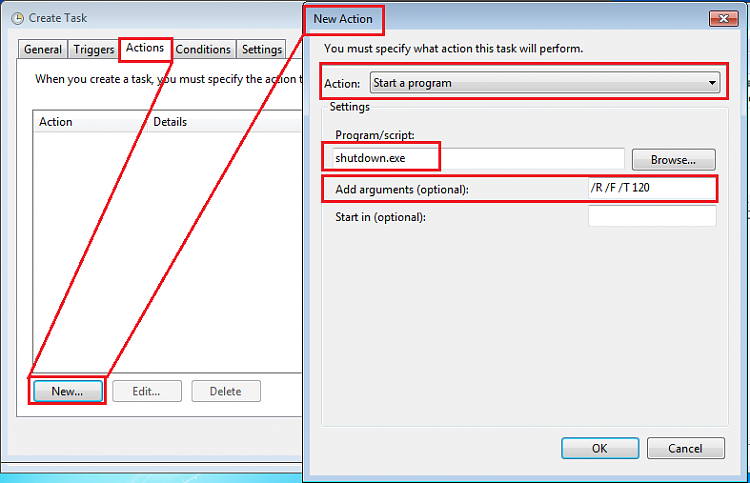 For this task's setting...
"
Stop the task if it runs longer than: (1 hour)
"
...the terms "
task
" and "
it
" refer to the app named shutdown.
The task is not stopping or inactivating itself. In other words:
the task will still run the shutdown app again in an hour.
If you stick with the 1 hour interval as the trigger, then it really does not matter what value you set that highlighted setting to in the screen shown above. You could even deselect it. The
/F
switch on the shutdown should force the closure/ending of any previously hung app.