Here is the disk management screenshot:

The freezing issue has been occuring isnce before I broke the motherboars GPU latch, so I'm thinking that isn't the issue. The 2 screws seem to be holding it in alright as far as I can tell. But you never know, The thing is I really don't want to buy a new motherboard if that isn't the problem.
I actually downloaded SeaTools for windows from this link:
SeaTools for Windows | Seagate
The link in the tutorial seems to be out of date:
http://www.seagate.com/support/exter...ls-win-master/
Okay so anyway I just installed and opened SeaTools and I got this message:
And when I follow the link I get a page not found: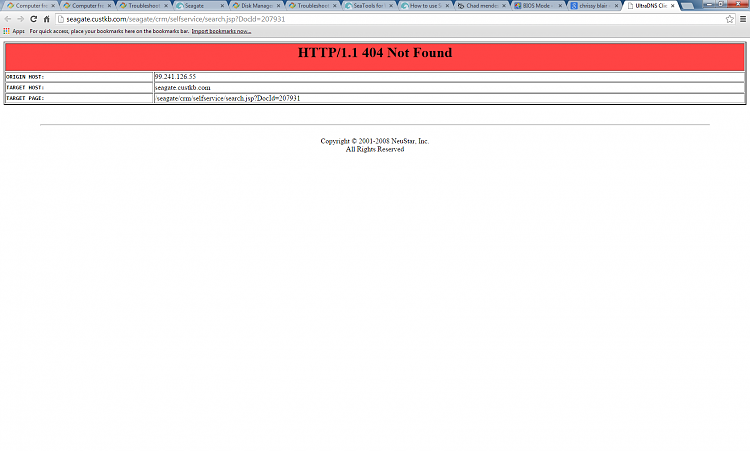 So I'm not sure where to go far here. I guess I will start running a scan.
For the troubleshooting steps I believe I've done everything except the Scanf since I already did the last 7 or so steps before coming on here.
Update: I realized I actually missed step 16 in the troubleshooting guide as well.
I just followed it and I got a message saying new hardware detected. so I clicked refresh now
Here is a screenshot: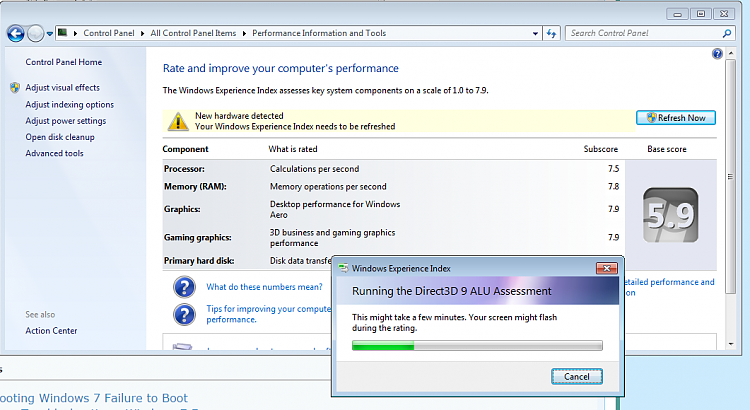 I'm gonna go ahead and run the Seagate Basic Hard drive test and post the results. Thanks guys.