Okay, Microsoft Telnet> means you were at the telnet prompt.
Using mangabird.com or that plus o 443 resulted in an invalid cmd.
Here's what I saw when I used: o 443, there at the bottom, connect failed. It might be you have the wrong port.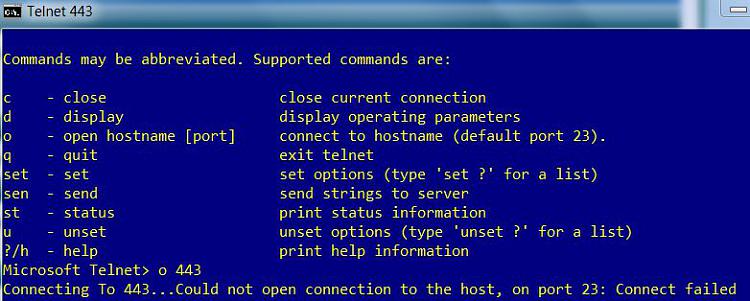 Can you contact anyone at mangabird to see how they allow connections?