Hi Mickrg123,
That's interesting.
You would normally expect the Win 7 partition to show as C and the Vista partition to be invisible to you when you boot into Win7.
You would then usually go into Disk Management and assign a letter to Vista in order to be able to see it when booted into 7.
Once you have done that, bcdedit would be expected to show Bootmgr ( the first entry ) as being on the same partition as Vista.
Go to Disk Management and post a jpeg screenshot of it, like this :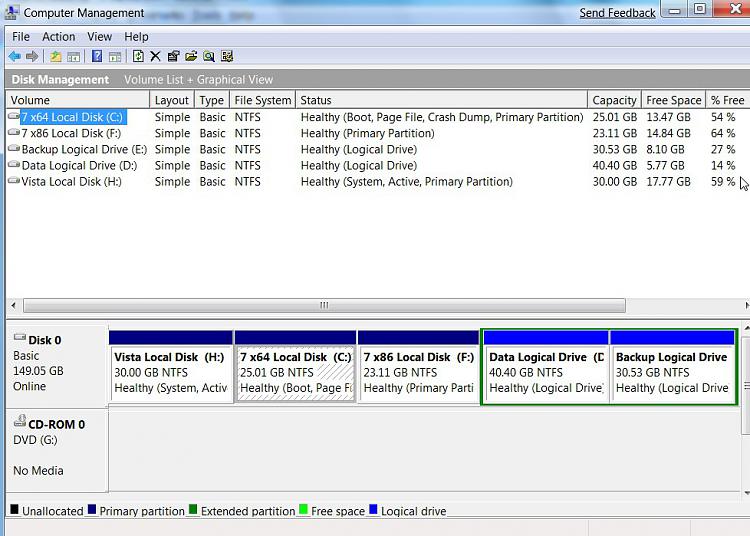 To get to Disk Management, right click Computer on the start menu >Manage - wait a few secs. for it to appear> double click Disk Management in the left pane.
Hope it helps
SIW2