Funny that - I've just installed it myself and it can indeed compare drives/ folders and files. Where are you going wrong?
Compared 3 non identical drives (for test purposes).
Created a folder named Portable Apps on all 3 drives with some file differences in the Undelete Navigator folder.
Here's what I see:
Select Drives - type the drive letters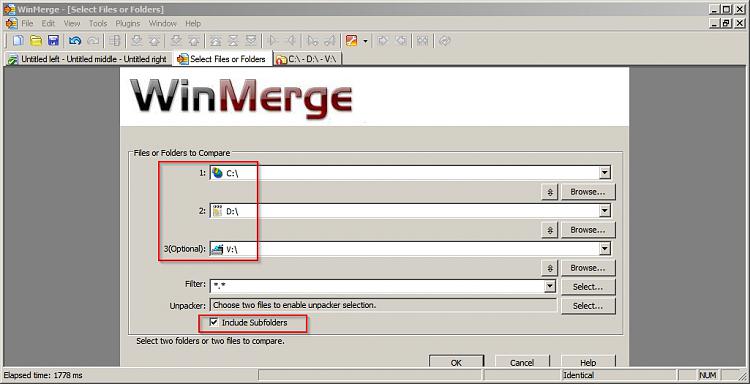 Results show missing or identical files and folders (only files shown in this screenshot)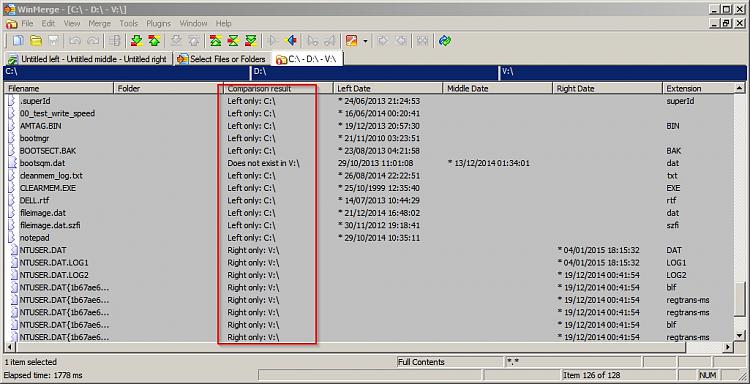 The test folder (Portable Apps) with differences shown: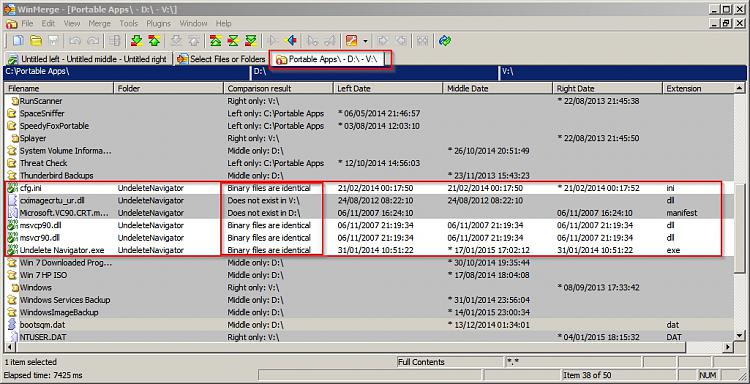 Will upload another screenshot in a minute or two showing folder difference in all 3 drives for Portable Apps folder and add it to this post.