Hey everyone, got an issue that's stumping me.
I bought a new computer here at work, and am having issues getting the ethernet port to work. I know the port itself works because it worked on Windows 7 when I first got the computer, but when I got it, I immediately did a clean install of Windows 8.1(media that came with the computer so I know it's compatible). Since I've installed Windows 8.1, it hasn't worked.
Things I've tried:
-Disabling the ethernet adapter and re-enabling it.
-Uninstalling the ethernet driver and restarting the computer to have it installed again.
-Unplugging and re-plugging in the switch, router, and modem.
-Tried cable on a different computer to make sure it wasn't my cable or port.
-Tried a different cable with my current computer.
I don't know what else to do.
I get this error: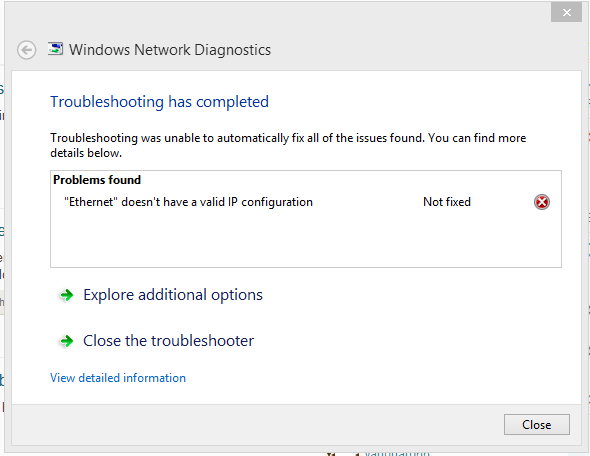 I've tried ipconfig /release and ipconfig /renew, and it doesn't change a thing.