You might see if this registry change helps. Open Regedit and navigate to:
HKLM\SOFTWARE\Microsoft\Windows NT\CurrentVersion
When you click on CurrentVersion (in the left pane) you will see several settings in the right pane. The two setting you'll be interested in are called RegisteredOrganization (which contains the registered company name if one was assigned) and RegisteredOwner (which should contain your mother's name.)
You can edit either of these settings by double clicking the setting name. A dialog box will open and you can change the name (Value data) to whatever you want.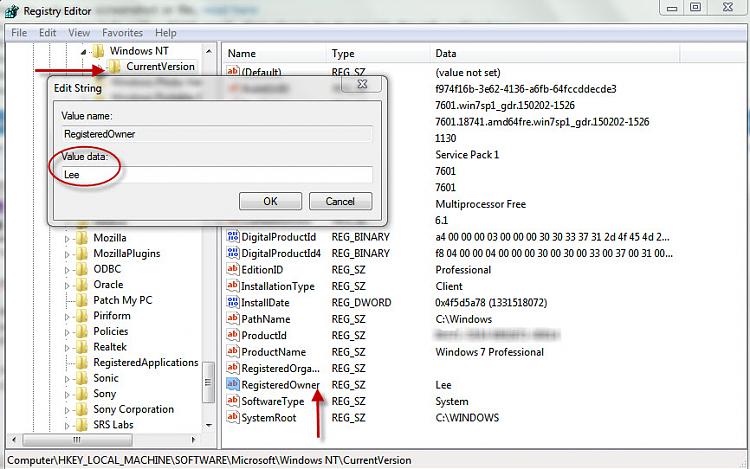 Warning
If you're not comfortable editing the registry, DON'T DO IT. You can brick your computer.