Hello,
I am currently running Windows Vista 64 ultimate. I purchased Windows 7 pro 64 from digital river. After I paid they gave me a link to DLMWin7Pro64CAen.exe
When I run it, this appears: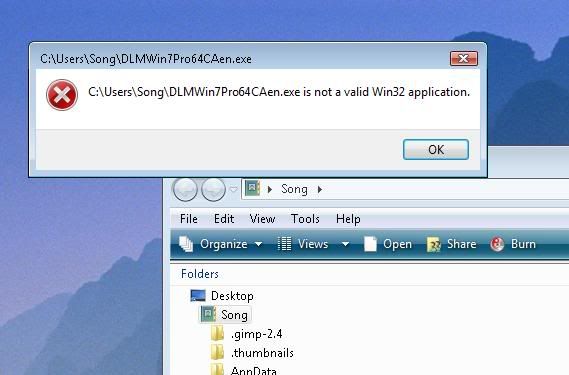 I've tried it on two seperate systems with the same error
i5 system w/ Vista ultimate 64
toshiba TK-57 laptop w/ vista home premium
Thanks.