I do not see any light. The major 400GB+ is not seen anywhere.
Just post a screenshot of how your disks appear in Partition Wizard now.. (like the one you posted in your post#14). Its just for the record and not going to resolve the issue.
While on it, just select the major 400GB+ partition in it and see whether in the Left Pane under Operations you can see Copy Partition as shown in the screenshot below.We shall keep this as the
next option
if PhotoRec fails to give any desired result.( That Copy partition should not be greyed out if you have to do it.)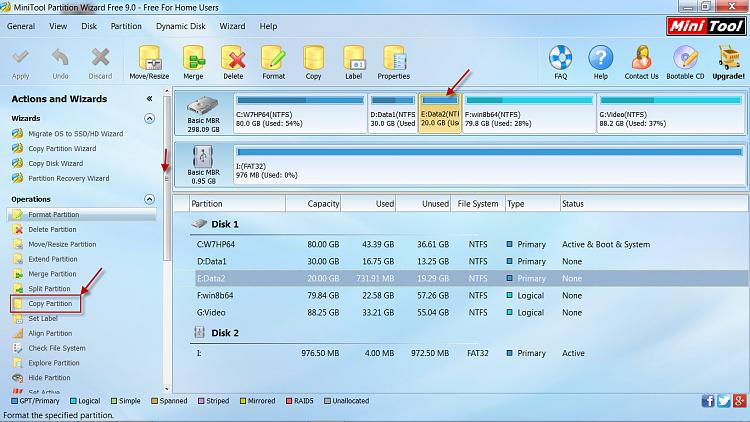 Now go ahead and run PhotoRec.
Go to the Topic
Recovery:
in the guide here
Guide to using PhotoRec recovery software.
to familiarize yourself with PhotoRec.
(Skip what is stated above that topic
Recovery:
which just describes what I did to lose the photos to perform the recovery. You have already lost the photos and do the Recovery now)
Note: On Sunday the 17th, I am flying back to India. So tomorrow and day after I will be busy and there may be a break. I may still peep in tomorrow night but thereafter only after I reach India on 19th. if PhotoRec fails do the Partition Copy. Have an empty formatted 500GB drive connected before you boot into Partition Wizard. Good luck.