I would like to have a Rescue disc on hand if I ever need it.
- but my Toshiba laptop (Satellite C665) has OEM Win7 Home Premium installed on it
- and all the Toshiba crapware that I never use
- no OS CD/DVD
- there is a partition "*:HDDRECOVERY" which I assume is for repairing (?) or reinstalling Win-7 OS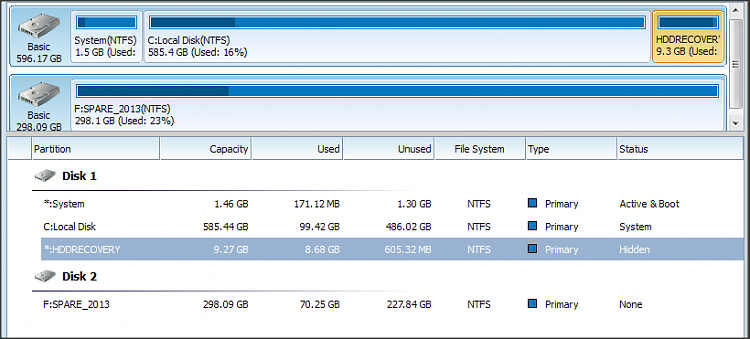 If the OS really falls over (or worse the HDD dies) I want to be able to re-install Win7 on a new HDD
- currently I get little glitches -- OS occasionally stalls -- moments of PC old-timers

disease.
- the laptop is 3 years old and is used for about 6 hours per day, (turned off at night)
On
Microsoft Software Recovery
web page instructions state a 25 character product key.
- but my OEM (on Computer -> Properties) Product ID is 00xxx-oem-8xxxxxx-000xx ... 20 characters
- the
Microsoft Software Recovery
rejects my "Product ID"
Fortunately I downloaded an ISO from DigitalRiver (Win7 Home Premium - Media ready) before DigitalRiver activities were curtailed by MS.
- (I also have Win7 Pro 32bit + 64bit ISOs

How do I create a "Rescue Disk" ?
- I have spent several hours on the web but have not found anything that is helpful to me.
Would I use the currently installed OS -OR- need the 32bit ISO ?
Thank you in advance :)