The temperatures screenshot gives 404 error.
And those are a lot of errors for a brand new PC. Do you know what causes them and you are fine with them?
Here is what mine looks like (over 9 days):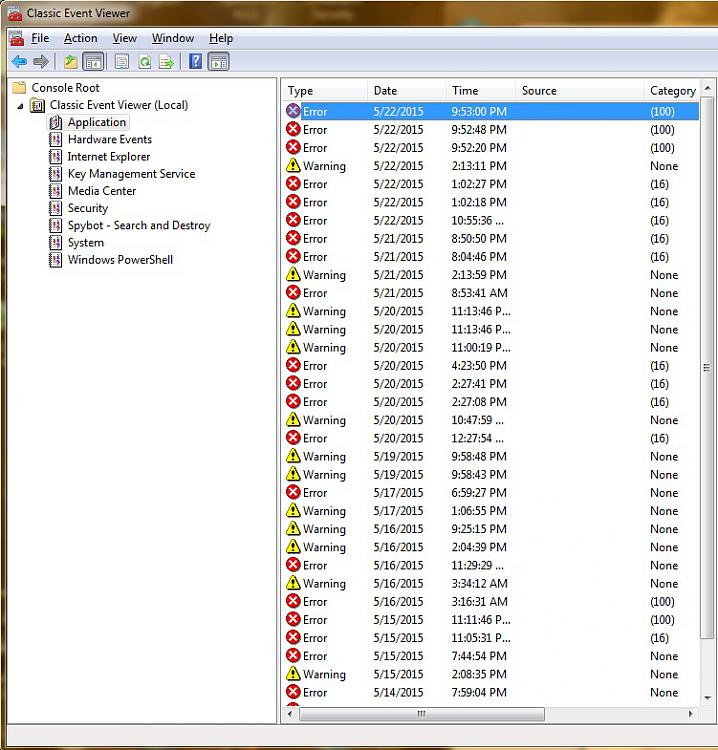 11 warnings due to my AV not releasing the registry hive while restart/shutdown (known issue, considered design feature by company reps)
Event 16 - caused by Adobe Reader DC while shutting down - known, will be fixed in the next patch
Event 100 - Iexplore crashing after uploading a file to SevenForums, have to learn why exactly (seems it doesn't crash if I close from the x up top, only when clicking close this window)
etc
Run memtest86 overnight.
You should first try resolving OS issues before playing with RAM timings. Pull it back to default and also either decrease multiplier (1066-1333 Mhz) or change to unganged mode (1600 Mhz).
Run CoreTemp and keep an eye on temps, in case the thermal wasn't applied properly.
You can upload to the forums, no need to use 3rd party sites.
Screenshots and Files - Upload and Post in Seven Forums