Greetings everyone.
The *.ico files in windows 7 explorer no longer display their own unique icons.
Now they all display the blank paper icon.
The very same icons diplay properly as icons every place else. They also display the right
icon for different file types. It's only in explorer where they no longer display their own icons.
They displayed properly in windows explorer before, but now do not.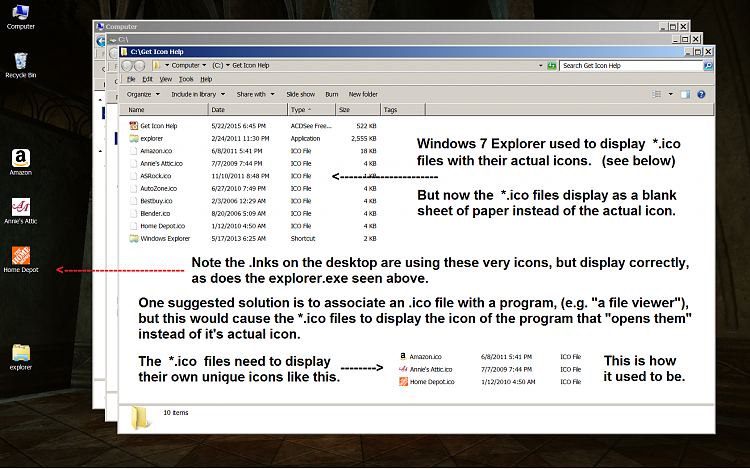 I have searched this forum and the internet for the solution but have yet to find it.
To any and all who can help me (and others) restore the *.ico display in windows 7 explorer, I thank you.
setvarman