Hi Jinjin27, welcome to Windows Seven Forums.
Could you post screen shot of Task Manager, Performance section please. I have a screen shot below to show you what is needed.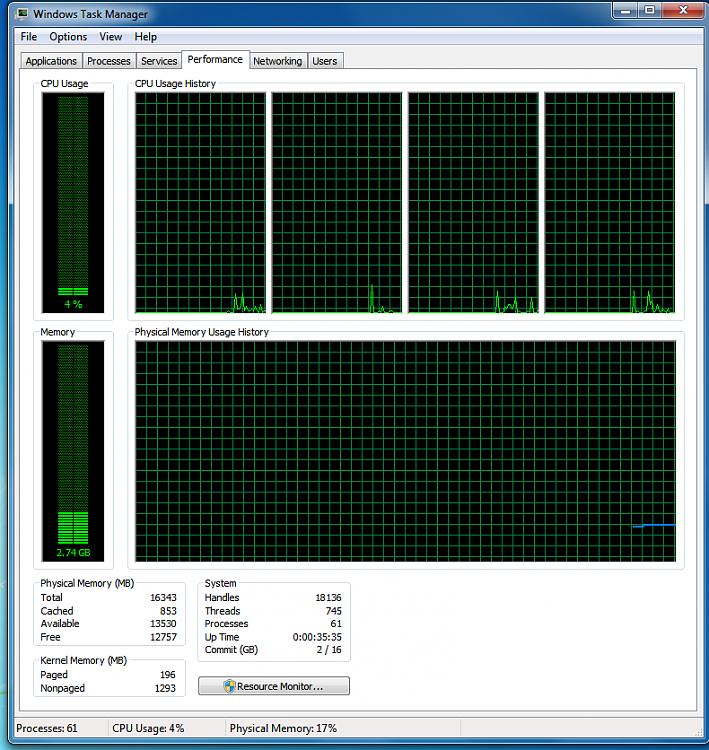 To open Task Manager, Right Click on the Task Bar & select Task Manager. If you do not have Tabs showing at the top, click near the edge of the Task Manager window until you see the Tabs, then select the Performance one.