Hi,
Here's the security settings for the "C:\Users\Default User"
junction
, if that's what you're referring to.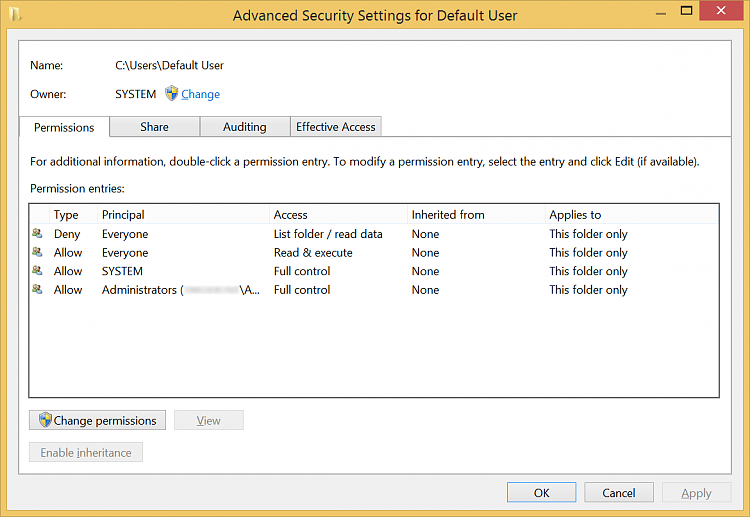 The security settings for this particular junction are identical for both Windows 7 and 8 installs. N.B., due to a bug in Windows 7's Explorer, the Access column in each of the Allow entries will display as "Special" in Windows 7.
Whether we're talking about "C:\Users\Default" or "C:\Users\Default User", either way, both items are supposed to be marked Hidden. The junction is further marked with the System attribute.
I've attached a quick click-fix solution for repairing the security settings for "C:\Users\Default User". Along with the NTFS permissions, the owner, protection state, and the file attributes of "C:\Users\Default User" will be restored to a fresh-install standard state.