Re-installing the Windows 7 operating system should fix things. But it would be nice to know that the lock ups are gone first. I have a Dell computer that locks much like you describe because it has a bad motherboard. A new hard drive and freshly installed OS did not help that computer. Once you are convinced that this installation of W7 does not lock up, then you can decide if you want to try a new drive and fresh OS install.
Can you read the key on the sticker on the computer?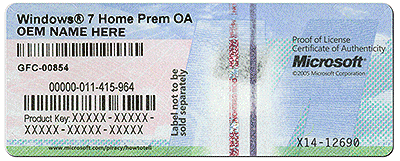 Yes. I didn't even know it was there because I always kept my flat bed scanners on the tops of my computers. I've been searching for a Windows 7 disc that should have come with the Inspiron 620 but I don't think they supplied one. I recall seeing a Windows 8.1 disc somewhere that Dell pushes on the buyers of Windows 7 units. I know the upgrade is hiding in my computer, but I don't want it. My other computer is Windows 7 too. I bought it in July 2015 from Dell, the last month they were making Windows 7 available to the public. Why would I go to all the trouble of buying a Windows 7 when they were selling the units with Windows 8.1 cheaper?
One disc I do have for the 620 is a Dell Drivers and Utilities Disc marked "to reinstall software only". I assume it doesn't have the Windows 7 with it.
I have an old Dell Dimension 8200 Pentium 4 1.8ghz with Windows XP. It ran slower than a dead mule in its final days. I decided to start a new hard drive and put in a minimum amount of programs. I manage to get the SP2 upgrade off a Microsoft website that was for "developers only". It worked. But it was like beating that dead mule. The programs were ridiculously slow. I remember someone telling me that the Pentium 4 ran hot and their life expectancies were not very long. I looked up the price of a new one and it was cheap. Less than $50 if I remember. I finally just put it aside and bought a new Dell as the new rule of thump seems to be to "plan on buying a new computer every 5 years" in order to keep up with advancing technologies. But I just hate to throw it out. I still own a reel to reel tape deck.
If I can read the Window 7 label on the Inspiron 620, how can I use it to re-install Windows 7 if I plan on making a new installation of the computer hard drive. I have 2 drives, by the way.