Turning on my PC after hibernation last night stuck in Windows Error Recovery, instead of just swimmingly proceeding through normal resume process.
This is how my screen looked like: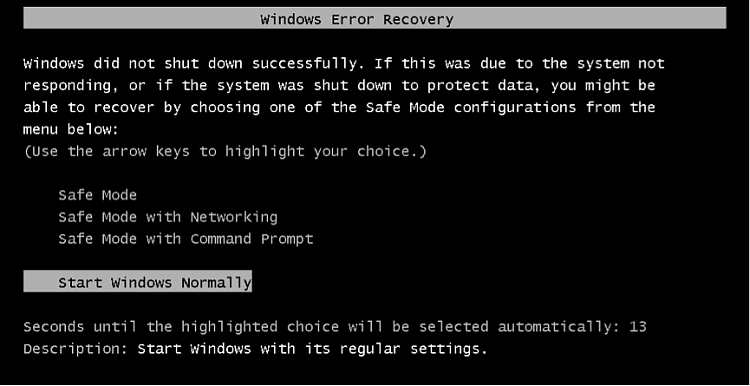 I chose "Start Window Normally"
Now does anyone have any idea if I can have another shot at resuming from hibernation, maybe force windows now to restart from last saved hibernation file?
Is there anything I can try or is it done now that I have started window without it?
Although I do see hiberfil.sys in my root partition.