Let me explain my dilemma. In the office we have an old computer that is currently running off a bootable floppy to run custom-made software. The problem is that the floppy disk is running on the last leg, so I decided to clone it to a hard drive. (Otherwise it'd be a very expensive repair if that floppy dies.)
The question is how?
So I did some research and
found out
that one can use WinImage to clone it. Which I did. But my issue is how to write it to a hard drive and make it bootable. For some reason when I try to do it in WinImage and then boot off of that hard drive I get this error:
Quote:
Invalid System Disk
Replace the disk, and then press any key
I'm sure I'm doing something wrong, since Windows 7 probably doesn't even know what that old floppy is.
Here's the contents of the floppy that I'm trying to clone. I believe it runs off a DOS system: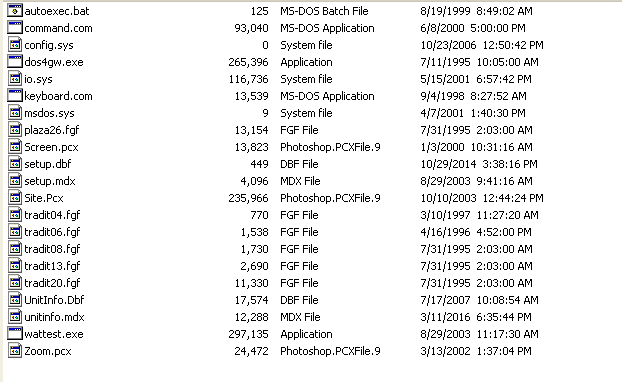 So I'd appreciate any input on this? Maybe a different method to copy/clone that floppy to an HDD?