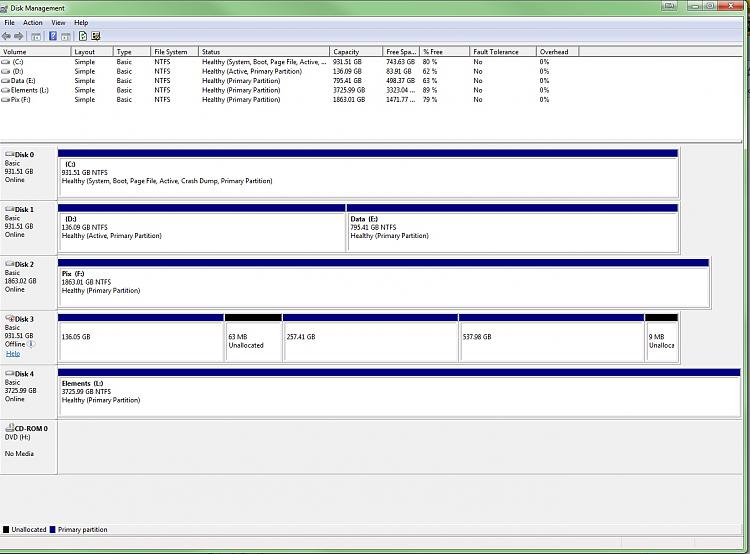 Disk 3 is in an external drive dock--i plan to use it to back up data from my E: drive.
Disk 4 is an external desktop drive. Both drives are via USB 3.0
I don't recall if the virgin drive was connected at the time of install, but I am pretty sure that my old C:\ drive was not connected at the time.
Computer is a Dell T3400. Drive may have been bought from eBay--I've bought drives from several places, eBay included.