Hope you have strictly followed the instruction of RolandJS not to use your PC till the deleted data is recovered.
You should also not install any data recovery software on that PC. Doing so, you run the risk of overwriting the deleted files
.
Now on another PC, download Glary Utilities - Portable (No installer, Self-Extracting) 10.6MB from here
Downloads | Glarysoft
It will be a guportable.exe file.
Run it and extract it to a pendrive.
( The pendrive should have atleast 100 MB free space.) You will have a guportable folder in the pendrive inside which you will find Integrator_Portable.exe
Now plug the pendrive into your PC from which you want recover the deleted files and run the Integrator_Portable.exe
Click on Advanced Tools > Privacy & Security > File Undelete. In the ensuing screen, select your drive and then click on Search. After the Search, check whether your deleted files are shown. If their status is very good, select those files and click on Restore. Copy to a selected destination. ( But not to the original location. After you have recovered the files , you can copy the files to the original folder)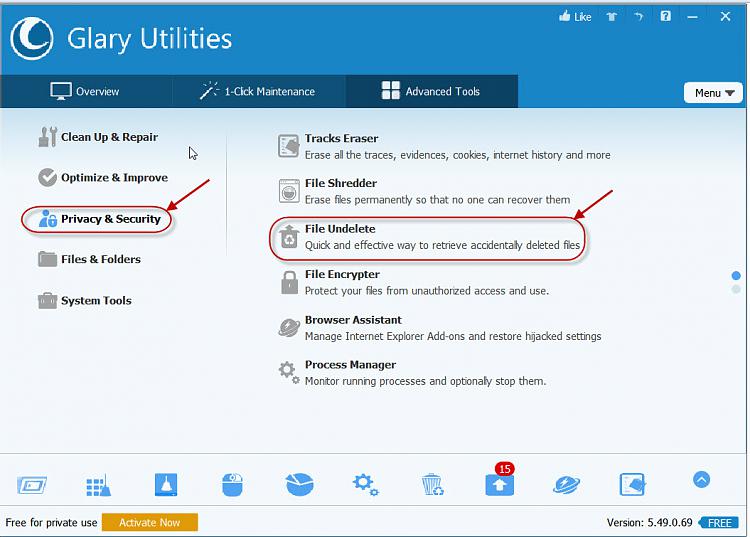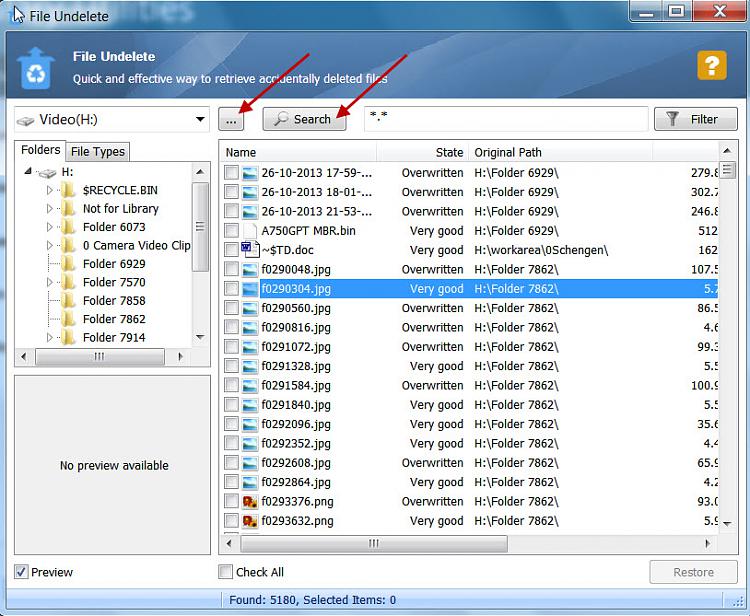 Haha! One of my recently deleted word file is still there ~$TD.doc - Very good - H:\workarea\0Schengen