This is actually two questions....
Running Windows 7 Professional x64.
First, and similar to this thread, "
How to default to 'Browse Folders' on 'Save as..'
", I am getting this full-window "Save As" dialog everywhere instead of just the folders display. I can click "Browse" to get to the Explorer navigation window, but I'd rather just go straight there...
I have no need for this extra step, and I don't think I've ever actually used this "Save As" dialog...
Interestingly, MS Paint goes straight to the dialog I want, but Foxit Reader, MS Word, and most other programs do not... (What I
want
to do is always open to the second screenshot when using Alt -> f -> a, or Ctrl + a. Right now, the majority of programs I am using will open to the first screenshot instead.)
Screenshots: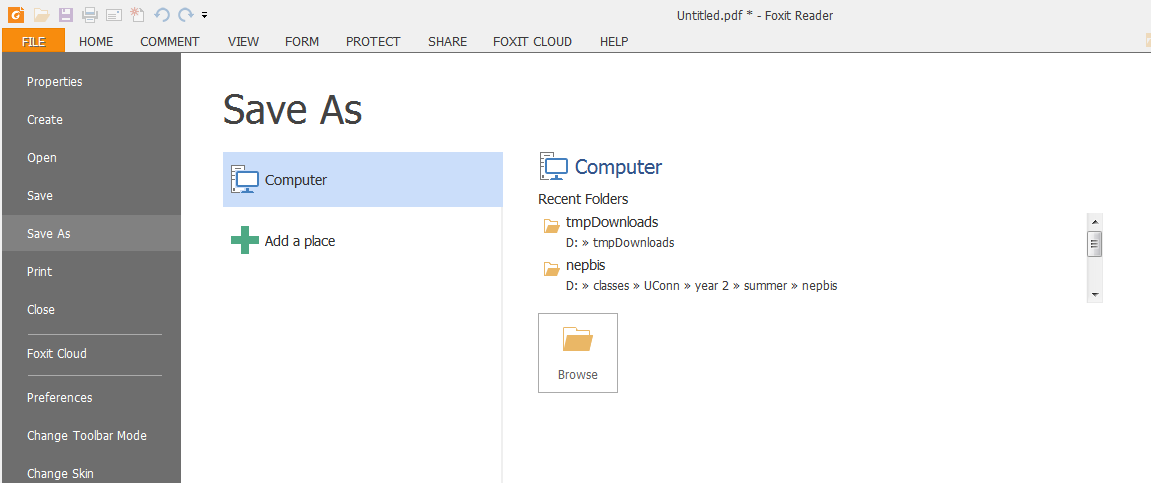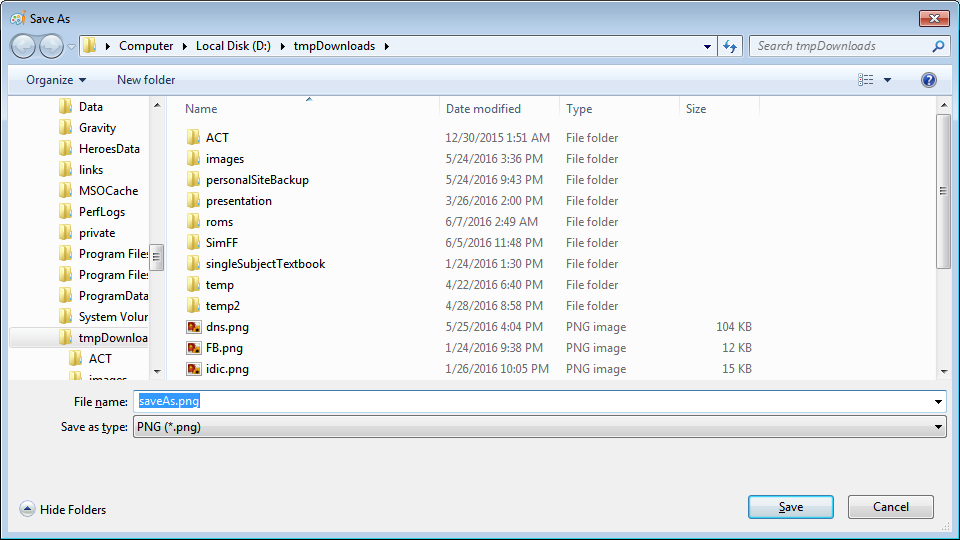 Second, when I have a file that has been saved, but not through that program, how do I get the Save As to open to the location of the file?
To clarify, in the example below, I had scanned a few documents, which my scanner software named "Untitled.pdf," "Untitled1.pdf," etc. Given that they have unique names, they are clearly saved on the HDD; however, I have no idea into which folder the scanner software saved them... (They aren't in the "Recent Places" folder, either...)
The screenshot below was done in Foxit Reader, where the scanner software automagically opened them for me.
I swear I used to (at least on Windows XP and before) be able to hit the "Save As" key combination, and it would open the folder that the file was saved in... At this moment, it appears to simply open the last folder I had open. (None of the Untitled*.pdf files are in the folder it opened by default, only those you see below.)

Any ideas on either of them?