Thanks for the quick reply. Just tried it, got some "access denied" errors trying to change ownership of Appdata folder (see the last photo below). Was able to open the .xml file in excel oonce I copied it to desktop. I did previously try sending .dmp files to desktop as well, it does work, but it makes no difference in terms of running DM LOG Collector tool (I assume it looks for information in the standard windows folders) and so I still get access denied error. Is the file created by DM LOG Collector tool (required by the BSOD thread) different from simply zipping some .dmp files from the minidump folder (which I can do once I copy them to the desktop)? Can somebody
please
look at my attached minidumps files if that is an acceptable format?
There is a new thing that I noticed. When I look at the list of users in control panel, I only see one user named "USERMAN" - my main password-protected account (Please see the picture).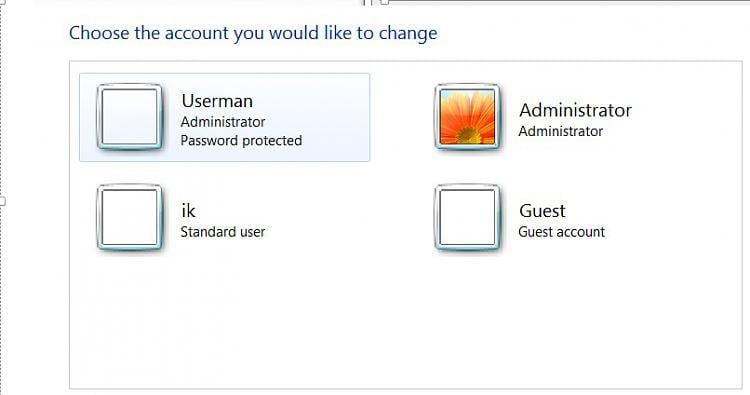 When I look at at security tab of the C:\Users\Userman folder, a new user account shows up called
HomeUsers (Userman-PC\HomeUsers) - this account has almost no permissions,
in addition to:
Administrators (Userman-PC\Administrators) - full permission
Userman (Userman-PC\Userman) - full permission
I assume all of this was created when upgrading to Windows 7 Ultimate? When I try to add full control permission to the HomeUser account, I get many "access denied" errors as can be seen in the pictures. Could this be the root of the problem? How do I fix it?
Many thanks in advance!
Emilia