That's the odd thing (or one among them): It's not listed as a drive in the BIOS
at all
, as far as I can tell. Below are pics of the boot section of the BIOS. I see the Boot Manager on the Samsung Drive, C: on the Samsung Drive, and the optical drive.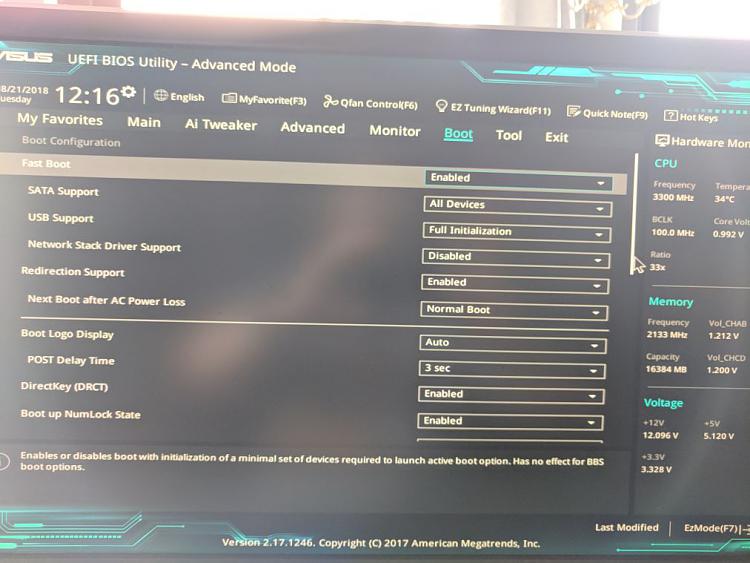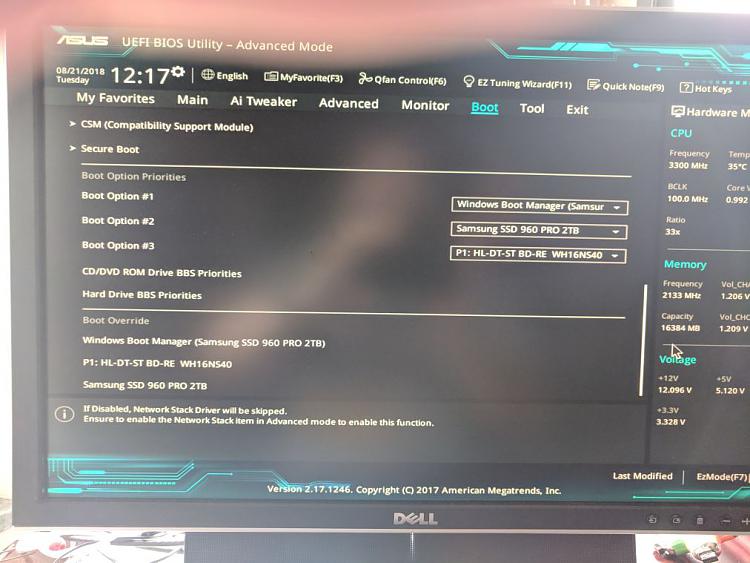 The second image is the relevant one, I think. I included the first to show that I have USB BIOS support enabled.
[EDIT]
And, yes, the external drive is connected via USB (3.0).
BTW, I didn't have any USB sticks plugged in when these shots were taken. But, if I had, they would show up in that list.
Also, that external drive is set up in Windows for quick disconnect. So, it doesn't have an "Eject" option when Windows is running.