No,
Users file is ok:
30 Go Music, 10 Go Pictures, 20 Go downloads, 45 Go documents and mails
The problem is that the sums announced by WinDirStat or SizeTree (140 to 150 Go of files + 30 Go free = 170 to 180 Go) are farly below the capacity of the partition (280 Go) !
The weird thing is that it doesn't appear in WinDirStat or SizeTree...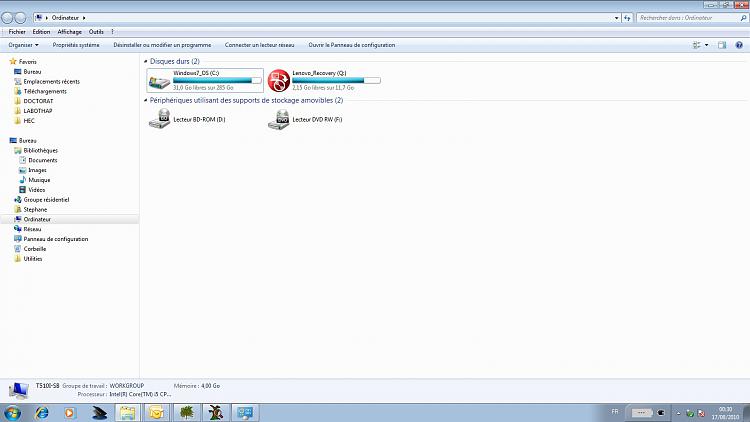 Thank you for your help. I hope this will be solved (I'm even not sure that format/re-install will solve the problem...I have this laptop for only 1 month !).