I recently did a clean install of W7 on my machine. At the time of install, I unplugged the SATA storage drive in my machine and then after the successful install, plugged it back in and W7 recognized it no problem. HOWEVER!
When I open a file and change something, then try and save it...I get the following error.
I get the same error with any program when I edit and save a file unless I rename it.
IMPORTANT!
The only way I have found that by-passes the problem is if I right click on the application and choose "Run as Administrator", then I have no issues saving files that I edit.
I have followed the advice others have given me on this forum but it doesn't change anything. When I try to change permissions, I have to
click 50 or so times
on dialog boxes like below and ultimately no changes are made.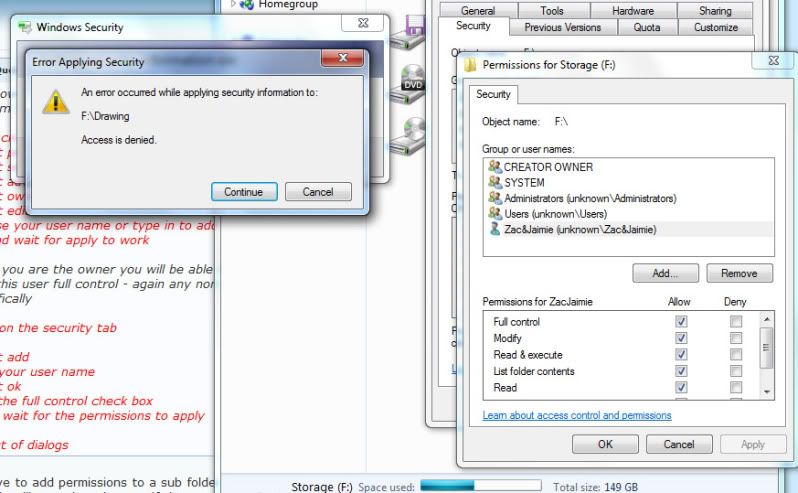 I hope someone has the answer to this or I'm switching back to XP. Someone said on this forum that this was an improvement to UAC...yeah right. I want to be able to save files without having to open up every application I use by right clicking and choosing "Run As Administrator". Additionally, I can't download files from servers to overwrite existing files on my HD because for some reason I don't have permission.

Help me out of this nightmare!