Hello Nicky, welcome to the Seven Forums.
My main rig for private use is a 17" laptop (see the specs). When home, it stays on top of an extra cooling pad, connected to two other displays: a VGA to an external 22" display and HDMI to a 32" LCD-TV on the other corner of the room to be used when I occasionally want to watch BD's / DVD's and / or use Media Center without leaving my study.
Windows 7 Screen Resolution tool shows it like this: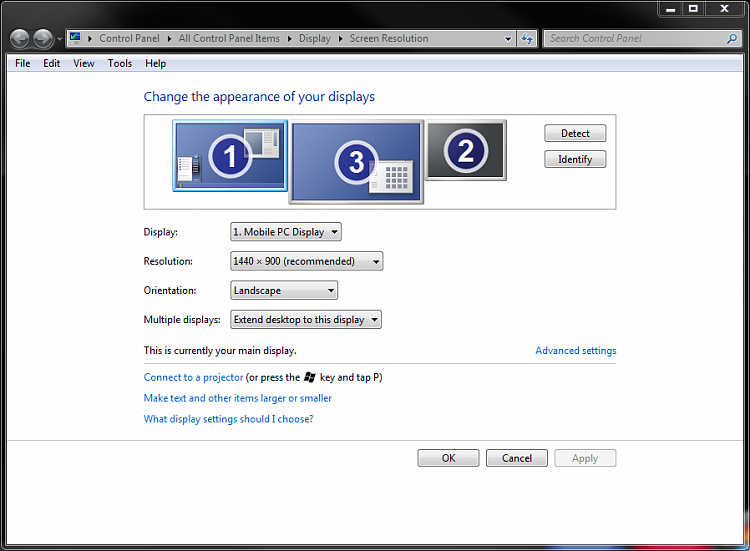 In real life my working corner looks like this:
(The netbook in the middle does not belong there, it stays normally always in it's case)
Using external wireless keyboard and mouse, this setup is ideal for me. I've tried almost everything. Different display sizes, working only with one display etc. For me, this is the best. I really love the ability to have a video or Media Center TV running on one display while surfing / working on another display, or ability to to keep different files open on different displays while working. Quite often I have a Virtual PC / XP Mode running on the other display, while staying on Seven on another. It really makes computing a lot easier.
However, according to an old Finnish saying some like the mother, some prefer the daughter; it's up to you to decide what do you need. I am quite sure that if you try a dual display system, you don't want to go back to single display.
Just my 2 cents...
Kari