Hi
I have ImgBurn installed on my PC. It has a shortcut to the program on my Desktop. I doubled clicked on it once and it launched ImgBurn. I then did the same a second time and it open a second instance of the program.
I then had two instances of the program running. I remember doing this before which enabled to burn a disc simultaneously in both my DVD drives.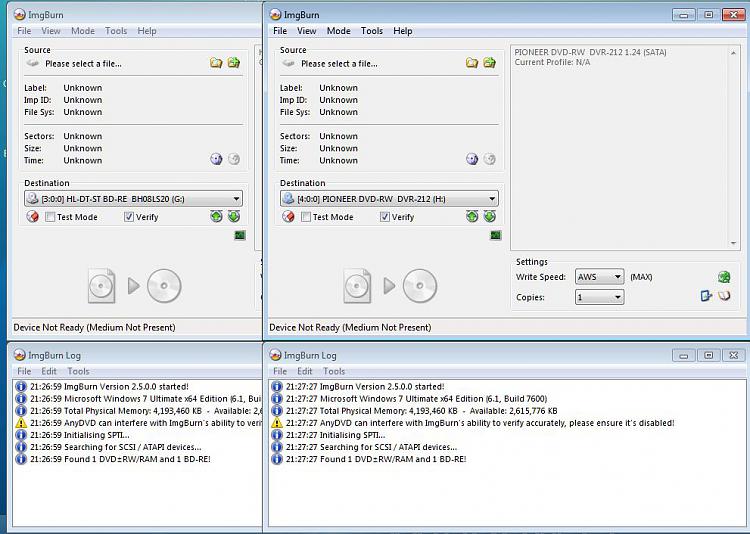 Sorry, just reread your post and realise now you want to lauch them both at the same time, thus saving you a few seconds on my method!