Hi guys.
I am going crazy with this problem of mine. See screenshot on how it looks like. This problem just occurred yesterday.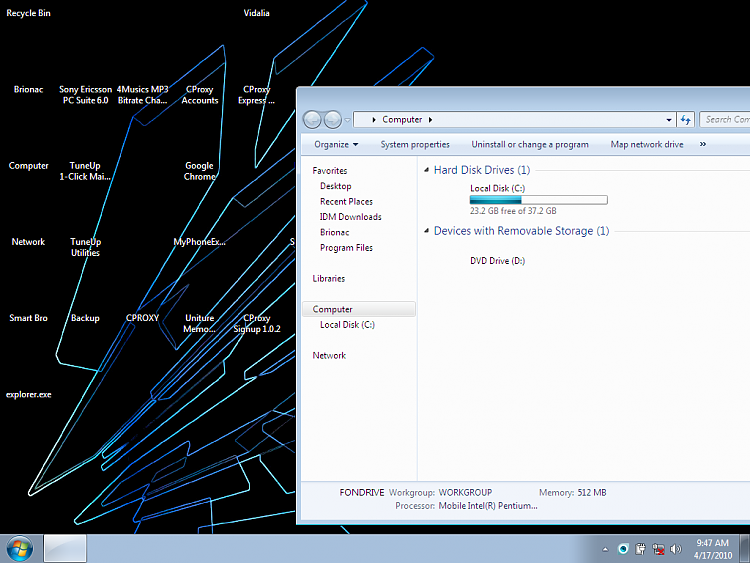 Here is my ancient laptop's specs:
Intel Pentium 4 - M (1.9GHz, single-core)
512MB RAM
40GB HDD
ATI Mobility Radeon 7500 (32MB)
Here is a list of what I already did:
*Copied explorer.exe from another laptop; didn't work, so it is safe to assume that it is not the problem
*Full scan with latest Malwarebytes' Anti-Malware (v1.45), found nothing
*Safe Mode, still no icons
*Cleared IconCache.db but to my surprise, it was not rebuilt.
In the case I have lacked any information, kindly inform me. To my dismay, this is the longest time that I had spent troubleshooting.
Best regards.