Hi, I have posted a screen shot of disk management. I hope this is what you asked for.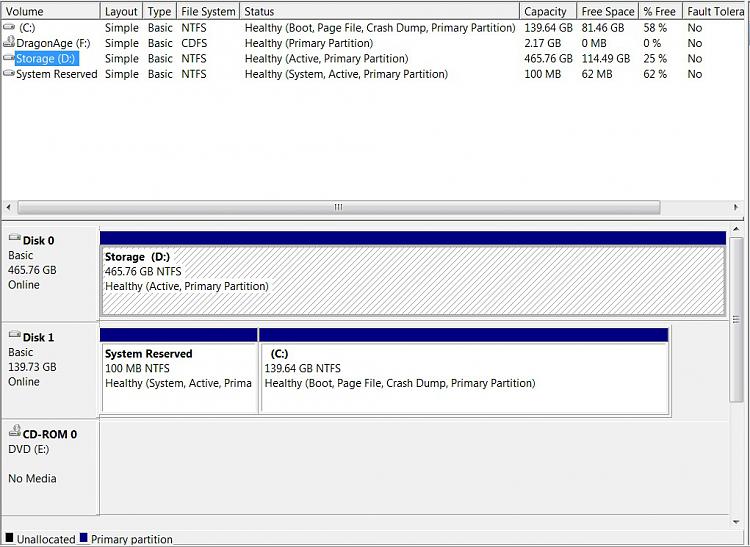 So as you can see from the img, disk 1 (C
drive is my raptor drive that I use for programs/games/windows7. And disk 0 (D
drive I use for all other files, media, work documents etc. But disk 0 still has these folders from the Windows 7 that was installed on it from before: Program Files, Program Files (x86), ProgramData and Windows. I want to remove these folders but cannot as I recieve that error message I stated before. BTW I already am the adminstrator.