Hi all.
I need some help please.
All was fine yesterday.
When I fired up my computer this morning I found that my 100 GB D: partition has vanished

I took a look and the D: drive is now unallocated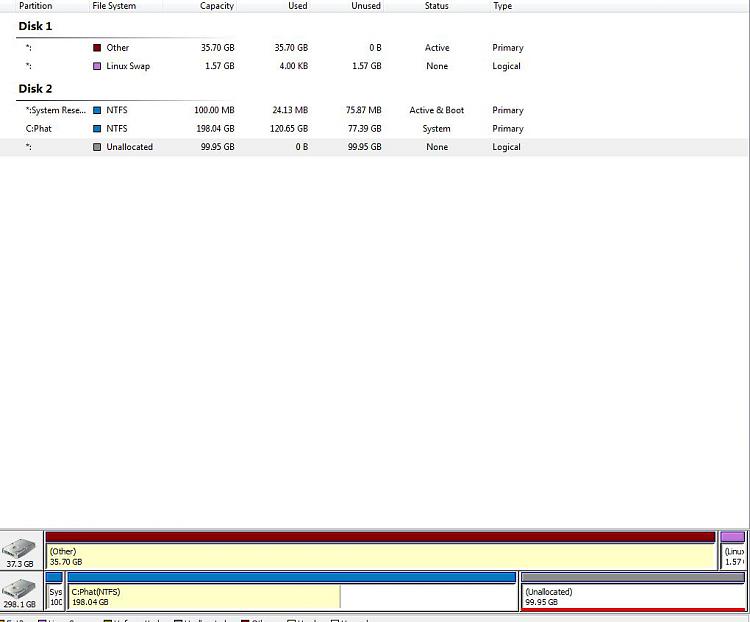 Please is there a way to restore my D: drive.
I use it as a back up and have lots of family pictures on it.
Please help!!
> Mainboard : Gigabyte EP43-UD3L
> Chipset : Intel P45/P43
> Processor : Intel Core 2 Duo E8400 @ 3000 MHz
> Physical Memory : 4096 MB (4 x 1024 DDR2-SDRAM )
> Video Card : NVIDIA GeForce GTX 260
> Hard Disk : ST3320620AS (320 GB)
> DVD-Rom Drive : Optiarc DVD RW AD-7200S ATA Device
> Operating System : Windows 7 Ultimate Professional 6.01.7600 (x64)
> DirectX : Version 11.00
> Windows Performance Index : 5.8 on 7.9