You can't do it with 64 bit pe.
Virtually nothing useful will run in it.
You can do it with 32 bit pe. You will get of great apps. working in that.
The pe you are using is independent of the o/s you have installed.
As long as the programs you install in 32 bit pe are meant to operate on win7 , they will work fine when run from there - you can us them to image , restore, partition , etc your 64 bit installed o/s.
It works fine from my 32 bit pe3 media: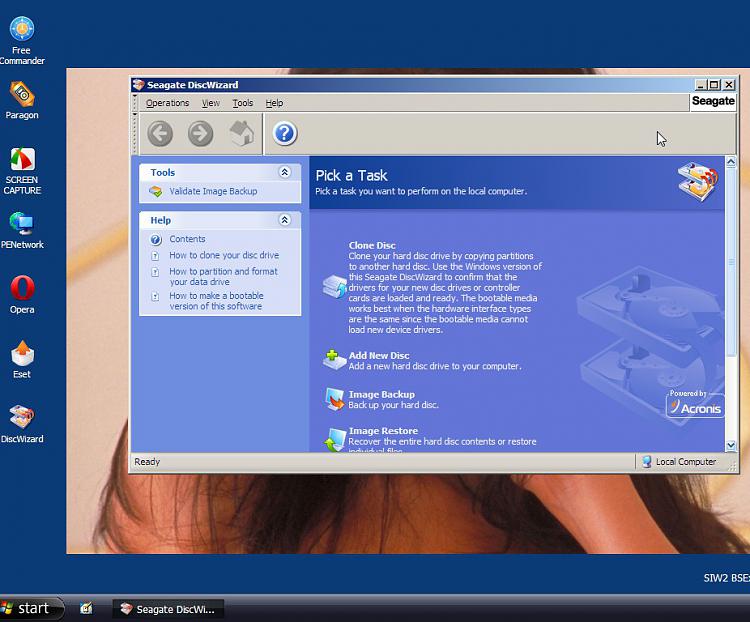 Acronis is trickier to get going than many others - Paragon and Macrium apps. are easy to include and work beautifully.