No need to apologize - we're all part of the team and the link is posted. As for my thoughts, well..... you see this thread took on a life of it's own so thanks for making the thread

Anyway interesting scores smarteyeball.
BTW here my 6950 crossfire score when I had a temporary setup as posted here -
Which ATI 6950?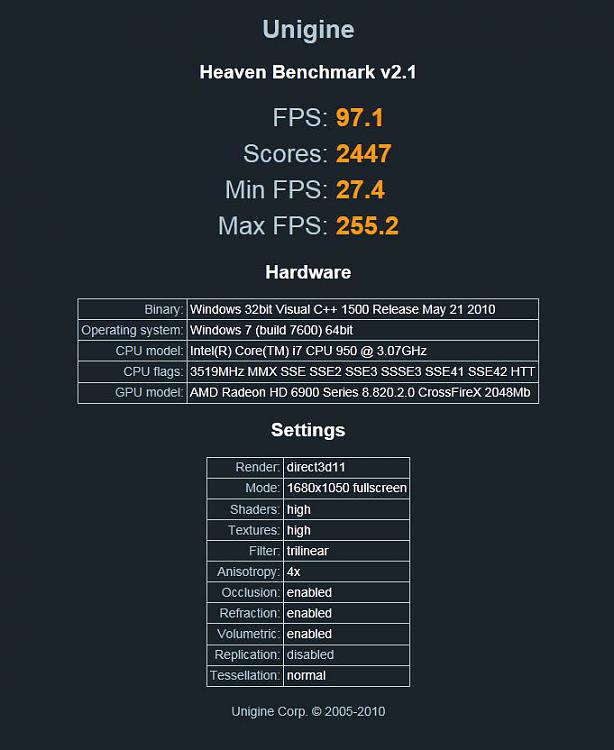 ooh, nice..

- was that with stock timings on the card?
BTW - which driver were you running back then, 'cos the 11.4 preview is a doozy with the 6*** series..
- might be worth benchmarking to the 2.5 version of Unigine,
- be cool to see what the effects of W7's SP1 are, too..
- wonder what made the Min FPS blip low like that..??
PS that 5*** series result is no fluke either, I've seen some amazingly high scores with those cards
they might thrash a bit, but AMD were right to tout them as the fastest in the world..!!